Dodgers Lose Series to Giants, 2-1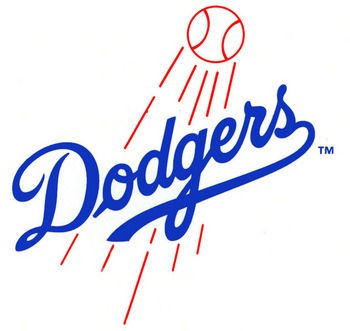 It was a rough holiday weekend for the Dodgers, who blew a lead in Saturday's game against the Giants and then were shutout in Sunday night's series finale.
On Saturday, the Dodgers capitalized on a strong start by Ted Lilly and entered the ninth with a 4-3 lead over the Giants. All-Star closer Jonathan Broxton, who has been struggling since the break, was given the opportunity for the save. He promptly gave up a two-run homer, and the Dodgers were defeated 5-4. The loss was the final straw for Torre, who is officially pulling Broxton from save positions.
Kuroda pitched over seven innings in Sunday's game, striking out eight, and giving up one in the second off a sacrifice fly by Pablo Sandoval then two more off a homer in the seventh. Despite a relatively solid start by Kuroda, Dodgers' offense was once again nonexistent. Andre Ethier, currently on a one-for-19 streak, struck out three times, as did Matt Kemp, who is supposedly hitting clean up. Dodgers lost the game 3-0.
A look ahead
Tonight the Dodgers move south, with a three-game away series against the Padres. The Padres, who have been the division leader for the majority of the season, are on a 10-game losing streak. The Dodgers must put in a strong showing against the Padres if they are to keep their wildcard hopes alive.
Monday 9/6 at 7:05 pm – TV: KCAL, Radio: KABC 790
Dodgers v. Padres @ PETCO Park
Tuesday 9/7 at 7:05 pm – TV: KCAL, Radio: KABC 790
Dodgers v. Padres @ PETCO Park
Wednesday 9/8 at 7:05 pm – TV: PRIME TICKET/ESPN, Radio: KABC 790
Dodgers v. Padres @ PETCO Park
The buzz
What's Next for Torre? The Dodgers' manager, whose contract ends this season, had originally planned on announcing whether he'd return by Labor Day. But the holiday is here and still no word from Torre. Check out Helene Elliott's column on the LA Times.
Dodgers Call up Five from Triple-A Albuquerque, including 16-year minors veteran. It took 16 long years, but first-basemen John Lindsey will finally make his major league debut. Lindsey, who's played 1,570 games in the minors, earned his Dodger blues by leading the Pacific Coast League in hitting (.356) and slugging (.663) percentage.  No current player has spent more time in the minors without receiving a call-up.
Pitcher John Ely, who started for the Dodgers in several games this season, is also back. Joining him is relief pitcher Jon Link, who has been called up three times so far this season, shortstop Chin-Lung Hu and infielder Russell Mitchell, making his major-league debut.
Read more about John Lindsey's call to the Big Leagues from Eric Stephen on True Blue LA
Steve Dildeck's take on why Lindsey's call up is noteable on  the LA Times Dodgers Blog
https://echoparknow.com/wp-content/uploads/2020/04/EPN_Logo_600px.png
0
0
Kelly
https://echoparknow.com/wp-content/uploads/2020/04/EPN_Logo_600px.png
Kelly
2010-09-06 11:30:06
2010-09-06 11:46:01
Dodgers Lose Series to Giants, 2-1