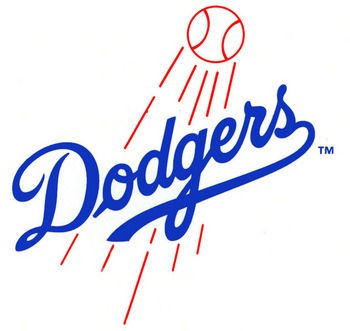 It's been an exciting few days in Dodgertown: Manny was traded to the White Sox, the McCourts are battling it out in court, and we won 3-0 against the Phillies last night (take that!). We might be nine games behind in the NL West, but that's not going to stop a fireworks show on Friday night!
The Dodgers will be up against the San Francisco Giants (commence the usual rivalry bickering) in a three-game series starting Friday night. To commemorate Labor Day and Labor Day weekend, the Stadium will be hosting a fly-over by an LAPD helicopter, as well as a 15-20 minutes fireworks show at the end of the game on Friday night.
Assuming the LAFD doesn't request the Dodgers cancel the fireworks due to weather concerns, the show will go on. They have set aside some tickets for residents of the Echo/Elysian Park and Solano Canyon areas who are interested in attending the game – email Noel Pallais at noelp@ladodgers.com with your address and telephone number no later than 9:00 am on Thursday.
The Stadium Neighborhood Focus phone number is (323) 224-2636 if you have any questions.
https://echoparknow.com/wp-content/uploads/2020/04/EPN_Logo_600px.png
0
0
Kelly
https://echoparknow.com/wp-content/uploads/2020/04/EPN_Logo_600px.png
Kelly
2010-08-31 14:44:26
2010-09-03 10:38:44
Labor Day Fireworks at Dodger Stadium