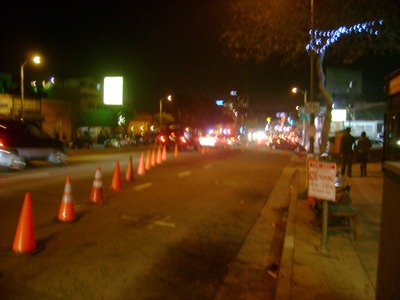 Just in time for baseball season, the LAPD will be conducting a DUI checkpoint in Echo Park on Friday, April 1 from 8:00 pm – 2:00 am.
Now in March, the LAPD changed the rules regarding impounding cars of unlicensed drivers – a rule that immigrants rights advocates have said unlawfully targeted undocumented immigrants. According to an article in the LA Times:
LAPD Chief Charlie Beck said that police would be required to try to contact the registered owner of a vehicle stopped at a checkpoint. If the owner is licensed and can arrive in a reasonable amount of time, the car will not be impounded. If the owner is unlicensed, but a licensed driver is in the car, that person may be permitted to take it.
The article continues: The Investigative Reporting Program at UC Berkeley found that of all the cars impounded during a three month period in 2009, 55% were impounded for unlicensed drivers, versus 14% impounded for an actual DUI and criminal warrants.
We'll see if the new policy does it's job – keeping drunk drivers off the road!
The checkpoint will take place on Sunset Boulevard between Portia Street and Sutherland Street (near the Little Joy/Short Stop).
https://echoparknow.com/wp-content/uploads/2020/04/EPN_Logo_600px.png
0
0
Kelly
https://echoparknow.com/wp-content/uploads/2020/04/EPN_Logo_600px.png
Kelly
2011-03-31 17:20:31
2011-03-31 17:20:32
Go by foot: DUI Checkpoint in Echo Park on Friday