Prepare for Opening Day at Dodger Stadium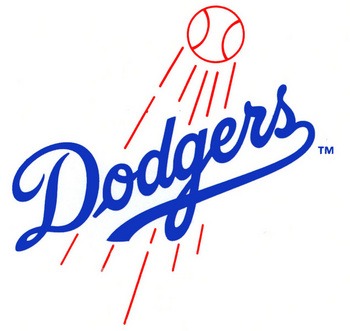 Since the Dodgers are at this moment kicking the Mariners you-know-whats, it's time for a Dodgers update.
Thursday, March 31, is D-Day – that is, Opening Day (and the 54th season in Los Angeles!). If you have lived around Echo Park long enough to know how completely insane Opening Day is, well you know how to avoid getting caught up in the traffic. Here's the deal:
The past couple of years, Opening Day started in the early afternoon. This year, it starts at 5:00 pm. This could be either a good thing or a bad thing:
Good: Fans won't be blasting music and starting the day off with a little buzz at 7:00 am in Elysian Park. (Trust me, you can hear it pretty early)
Bad: Fans will be blasting music and catching a little buzz starting at 10:00 am in Elysian Park.
Good: 50,000 people across Southern California won't "mysteriously" call in sick on the same day, instead they'll be able to take a half day to enjoy the game!
Bad: Traffic, traffic, traffic. Even the non-arteries to the stadium are jam-packed, so expect a bit of a parking lot outside your front door for a little while.
Good: The Dodgers are going to win their first game, and it's against the Giants (returning from their, uh uhm, win in the world series last season)
There will be a pregame ceremony at 4:30 om, which will include displays on the field and a military flyover. All parking gates will open at 1:00 pm (much earlier than they usually open the gates to accommodate the crowds) and the stadium gates will open at 1:30 pm.
There will be some street closures on Thursday from 1:00 am – 11:00 pm for "staging purposes and game preparations." Closures include:
Scott Avenue between Stadium Way and North Boylston Street
North Boylston between Academy and Stadium Way
Lilac Terrace between Stadium Way and Lookout to Stadium
And lastly, the Dodger Stadium Express is back! You can get transit service to and from Dodger Stadium using the Metro and the Metrolink trains. Transit from Union Station starts 45 minutes before the start of the game and will stop running one hour after the last out.
That's it for now – since we have to work all day Thursday, we won't be planning on getting home until after all the traffic has gone through. Good luck out there! See you at the games.
https://echoparknow.com/wp-content/uploads/2020/04/EPN_Logo_600px.png
0
0
Kelly
https://echoparknow.com/wp-content/uploads/2020/04/EPN_Logo_600px.png
Kelly
2011-03-30 22:17:03
2011-03-30 22:17:03
Prepare for Opening Day at Dodger Stadium