Echo Park parking lot begins renovations, maybe…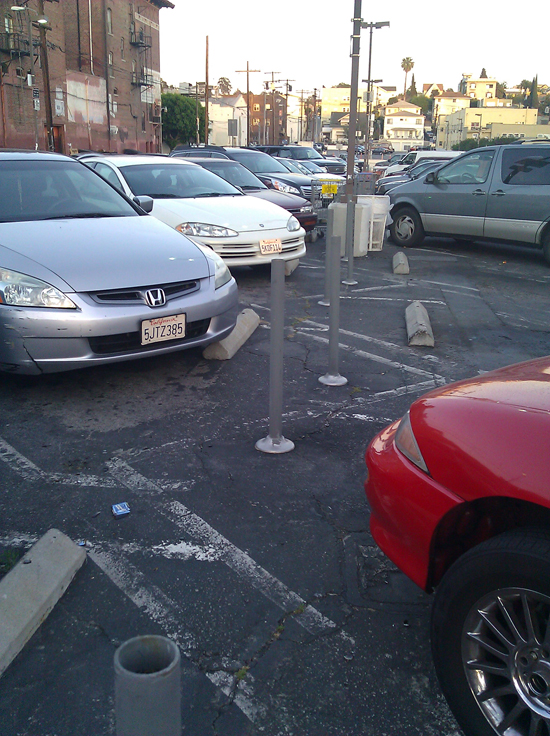 Parking on a week night seemed unusually difficult recently in the lot located behind Stories at Lemoyne, lot number 662 to be exact. Not a sinlge open stall – something you'd expect on a Friday or Saturday night around the Echo and the Echoplex. But parkers seemed to be taking advantage of a huge number of free parking spots, as the city appears to be renovating how you park in lot 662.
Last September, parking meters along Echo Park streets were replaced with the new, fancy schmancy ones that accept credits cards (no excuses – no more free parking for broken meters). A couple of years before, neighboring lot 643 near Echo Park got park and pay installed. While we haven't nailed down exactly what's going on back there, with the city's constant battle against broken meters in lot 662 we think they might just be ready for an upgrade.
https://echoparknow.com/wp-content/uploads/2020/04/EPN_Logo_600px.png
0
0
Kelly
https://echoparknow.com/wp-content/uploads/2020/04/EPN_Logo_600px.png
Kelly
2011-05-04 22:33:51
2011-05-04 22:33:51
Echo Park parking lot begins renovations, maybe…