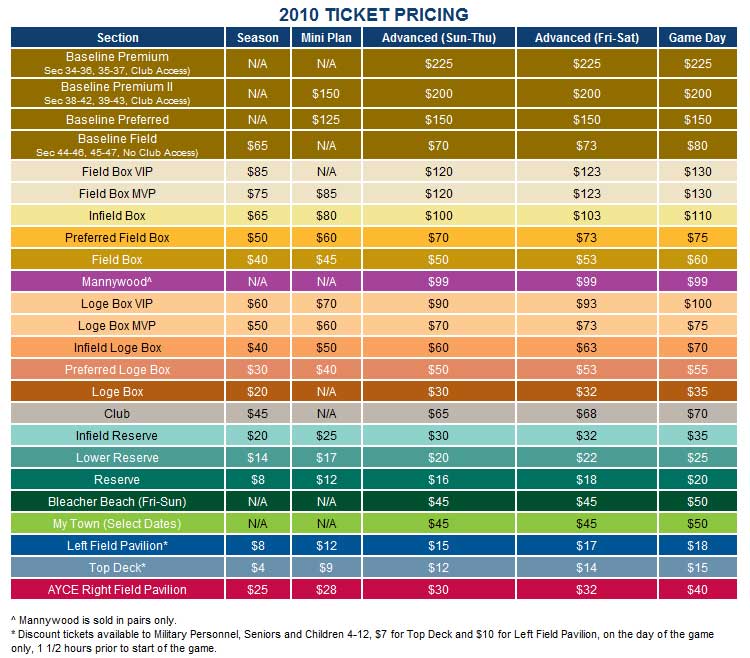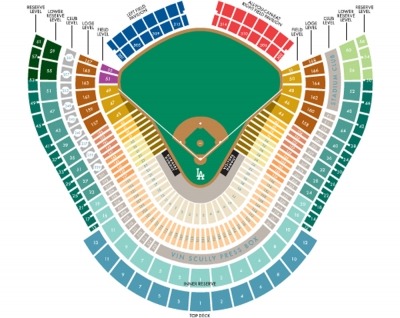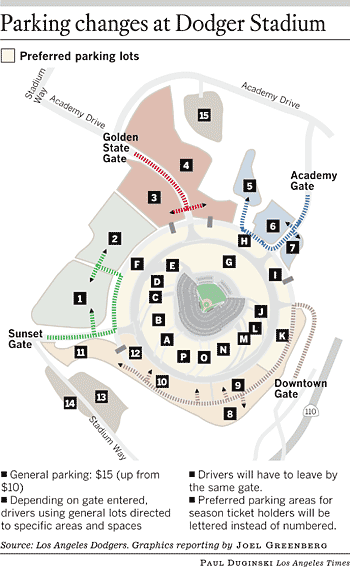 Parking Gate Information
Entering Dodger Stadium Parking Gates: There are four (4) entrance gates into the Dodger Stadium Parking Lots:
Gate

Location

Sunset Gate Sunset Blvd. and Elysian Park Golden State Gate Stadium Way and Academy Drive Academy Gate Academy Drive Downtown Gate 110 Freeway at Stadium Way
Gate Hours: The four (4) Dodger Stadium parking entrances open two (2) hours before the scheduled game time. Speed Limit: The speed limit for Dodger Stadium parking lots is 14 miles per hour. Tailgating: Tailgating and/or the consumption of alcohol is strictly prohibited in the Dodger Stadium parking lots.
General Admission Parking Information
Directed Parking: Depending on which gate you enter, you will be directed to park in a specific parking lot and specific parking space. If you would like to park in a specific area of the Dodger Stadium parking lot (i.e. 1st base side), we suggest you plan ahead and make sure you enter in via the appropriate gate. Moving between lots will not be allowed.
Gate

Parking Lot

Sunset Gate Lots 1 and 2 Golden State Gate Lots 3 and 4 Academy Gate Lots 5, 6, and 7 Downtown Gate Lots 8, 9, 10, 11 and 12
Exiting Dodger Stadium: When leaving the game, you will be required to exit out of the same parking gate that you entered. PLEASE NOTE: You can get to ALL Freeways from all parking gate exits. Disabled Parking: The Dodger disabled parking policies and procedures are exactly the same as previous seasons. There are an ample amount of disabled parking spaces located in parking lots B, G, N, & P. Parking cashiers and attendants will direct those with a valid state-issued disabled parking permit and/or license plate to these areas. For more info on the Dodgers visit losangeles.dodgers.mlb.com.