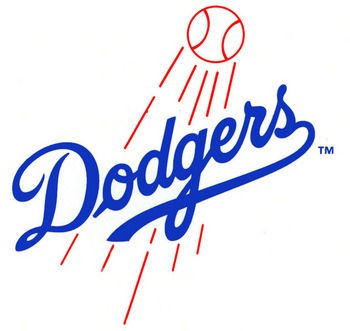 The new Dodgers season is upon us!
For Echo Parkians, however, baseball season is bittersweet. It's GREAT to be able to walk to the games and we love being Dodgers fan, but the traffic and the noise and fighting for a seat at the sports bars before the game…. Well, it can get a little hectic.
Opening Day
Opening Day is the worst. So prepare yourself. On Monday, April 1 the Dodgers take on the San Francisco Giants once again. Here are some details for opening day:
Pregame ceremony starts at 12:10 pm and will include a one minute fireworks display at 1:00 pm
Parking gates and stadium gates will open at 10:00 am
Street closures are as follows: Scott Avenue between Stadium Way & North Boylston Street; North Boylston between Academy & Stadium Way; Lilac Terrace between Stadium Way & Lookout to Stadium
The a-frame signs ("Local Access Only") will be placed throughout the neighborhood
Early LADOT staffing at Sunset/Elysian Park & Academy/Golden State Gate C areas
Police officers will be monitoring all activity with a zero tolerance policy in mind
Scott Avenue gate will be open on opening day, but for exit traffic only
Report any non-emergency security concerns to our Neighborhood Focus line at (323) 224-2636.
Stadium Renovations
There have been a lot of changes at the Stadium, including installation of a sophisticated wi-fi network (YES!), a new clubhouse, and new "amenities" on all levels (we think that means restrooms).
All the renovations will debut at tonight's Exhibition Game versus the Angels, which starts at 7:10 pm.
Craft Beer!
Admittedly the most exciting rumor circulating around Twitter isn't the renovated restrooms (although that's awesome). It's the BEER! Word is Golden Road Brewing will be on tap, finally introducing craft beer to the craft services at the stadium (by the way, Shock Top is not craft beer).
With the growing craft brewery scene in Los Angeles, we hope this is just a starting point for Dodger Stadium to start supporting local craft beer. We'll toast to that!
This should be an exciting year – with all the roster changes, fans are hoping this will be a winning year and the high ticket sales are reflecting just that. See you at the stadium!
https://echoparknow.com/wp-content/uploads/2020/04/EPN_Logo_600px.png
0
0
Kelly
https://echoparknow.com/wp-content/uploads/2020/04/EPN_Logo_600px.png
Kelly
2013-03-29 16:09:27
2013-03-29 16:09:27
Opening Day and more Dodgers news