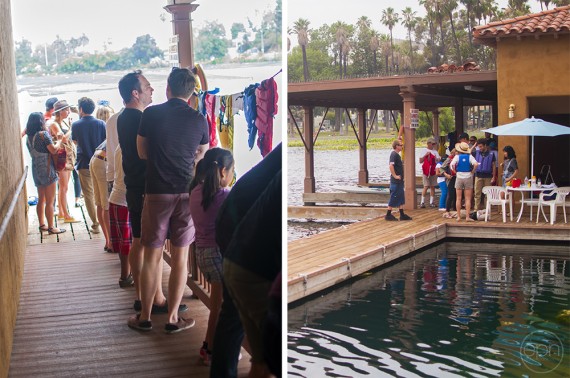 The pedal boats are back in business on Echo Park Lake! It's been around four years since the city shut down pedal boat operations at the Boathouse due to budget cuts. Yesterday the operators of the pedal boats, Echo Park Lake Pedal Boats, Canoe & Gondola, greeted lines of people renting the bright yellow boats on the newly renovated Echo Park Lake.
The boating company is operating on a 90 day pilot program for the summer, after which the city will review whether or not it was successful. The cafe vendor will also operate under the same trial period – Square One Dining is expected to start serving on August 1.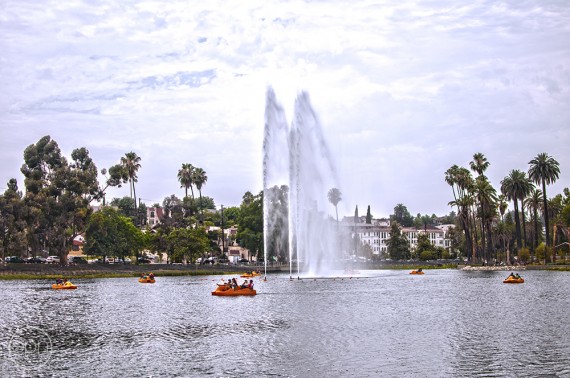 Cost is $5 per child and $10 per adult for both the pedal boats (up to one hour) and canoe rides (the latter includes two laps around the lake with a guide). A gondola ride sounds like a nice date night – a half hour for one couple will cost you $50.
Wednesdays will be a great day to head down and rent a pedal boat – called "90026 day," local residents can rent a pedal boat for just $10.
Hours right now are Monday through Friday, 11:00 am-7:00 pm, and weekends open at 9:00 am until 30 minutes before sunset. We imagine hours will fluctuate depending on the season.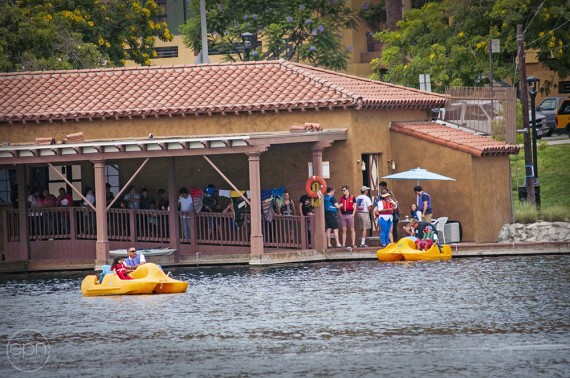 The menu for the cafe has not yet been released, but according to The Eastsider LA will include "park fare" such as hamburgers, hot dogs, juices, and brunch items. Currently the sample menu on the Square One Dining website looks pretty delicious – gourmet cold and hot sandwiches, salads, soups, and more. Hopefully the price tag at the new Echo Park Lake Boathouse won't reflect that menu – the cheapest lunch sandwich is listed at a whopping $10.50.
https://echoparknow.com/wp-content/uploads/2020/04/EPN_Logo_600px.png
0
0
Kelly
https://echoparknow.com/wp-content/uploads/2020/04/EPN_Logo_600px.png
Kelly
2013-07-21 11:20:07
2013-07-21 11:27:16
Take a ride on the waters of Echo Park Lake