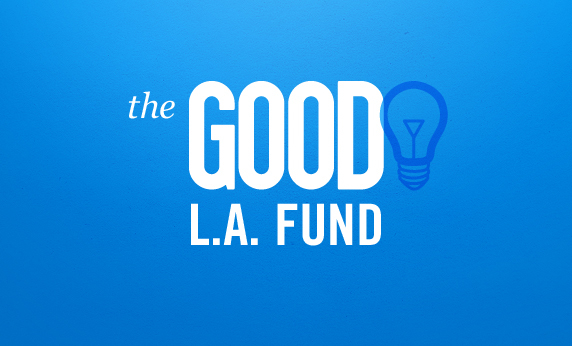 GOOD magazine and EPIP LA (Emerging Practitioners in Philanthropy) are holding a competition of sorts for $2,500 to go to a deserving community project. Any project or organization that is "good for our city" and needed funding submitted their ideas to the website, and the winner determined by the number of public votes received. Applications were accepted up until August 24, and there are only seven days left to vote!
Lucky for you, there are two well-deserving Echo Park projects on the ballot for the funding – Peace in the Garden, submitted by the Echo Park Time Bank, and Echo Park Public Displays of Art, a local art walk/community event/neighborhood cleanup.
Peace in the Garden is sponsored by the Echo Park Time Bank and the Micheltorena School Community Garden, a partnership aimed at "peacemaking program for elementary school kids to learn non-violent communication and conflict resolution." They'll accomplish this by hiring a conflict resolution instructor for the school. Additionally, the funds will purchase a "buddy bench," sashes for Peacemaker participants, and copies of the book Jadyn and the Magic Bubble: I Met Gandhi. Click here to vote!
The Echo Park WedPDA project will fund the one-day event where Echo Park becomes a "fun, playful and engaging artistic landscape to connect and celebrate COMMUNITY!" The funds would support artists and participating attendees for supplies, sidewalk chalk, etc., the costs of permits/insurance, design and printing costs for all the advertising/marketing, volunteer costs (water, t-shirts, snacks) and the neighborhood clean up. Click here to vote!
Now there are a total of 47 great ideas, but you have until Wednesday, September 7 by midnight to vote! You can only vote once, so make it count!
https://echoparknow.com/wp-content/uploads/2020/04/EPN_Logo_600px.png
0
0
Kelly
https://echoparknow.com/wp-content/uploads/2020/04/EPN_Logo_600px.png
Kelly
2011-08-31 13:32:15
2011-08-31 13:32:15
Echo Park projects seek GOOD LA funding – with your vote