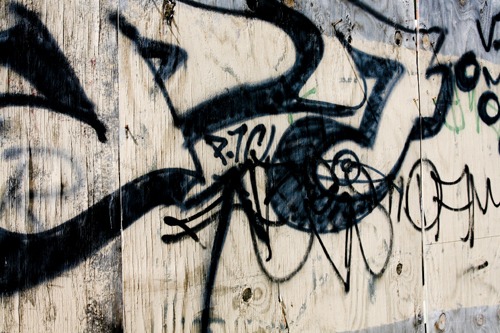 An email forwarded to the Echo Elysian Neighborhood Council Yahoo! Forum the other day announced some good news about the city's graffiti abatement programs.
Pat Gomez, the city's murals manager, writes, "This is to update you that the graffiti abatement cut was removed from the budget reduction recommendations approved by Council and forwarded to the Mayor."
Success!
The city addressed a recommendation by the mayor's office to cut graffiti abatement program funding just a couple of weeks ago on Wednesday, January 12. They had recommended a drastic 50% cut to meet the city's current budget constraints, worrying many here in Echo Park about keeping our streets clean and safe.
We were especially worried about the future of the Central City Action Committee (CCAC) located here in Echo Park. An important organization to many communities in Los Angeles, the CCAC removed 3.5 million square feet of graffiti in CD1 and one million from CD13.
We are happy the city did the responsible thing even if we don't know where the next budget cut will be. In the meantime, keep telling the city about graffiti as soon as you see it by calling 311, reporting it on the anti-graffiti website at http://anti-graffiti.lacity.org, or using a 311 ap if you have an iPhone or Android phone.
https://echoparknow.com/wp-content/uploads/2020/04/EPN_Logo_600px.png
0
0
Kelly
https://echoparknow.com/wp-content/uploads/2020/04/EPN_Logo_600px.png
Kelly
2011-01-23 12:07:41
2011-01-23 12:07:41
City keeps graffiti abatement funding