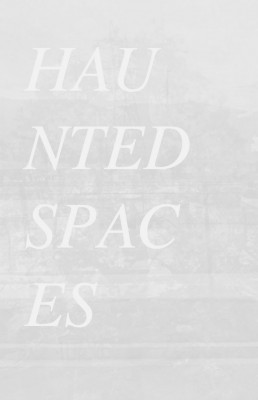 Los Angeles-based artist Artemisa wants you to think about all the haunted spaces of the Echo Park neighborhood. We know you've all got Halloween on the brain, but it's not the typical haunting you might be thinking of.
Artemisa is putting together a book as a personal project the "haunted" spaces in and around Los Angeles. "I'm not necessarily looking for somewhere haunted by the undead," she told us in an email, "rather, I'm interested in spaces that, when you pass by, go inside of, or even think of, remind you of a specific event, memory, person, etc. This project is about documenting lingering personal hauntings within Los Angeles that affect its residents."
If you're a nostalgic-type, perhaps this would be great for you! Examples would be:
a school across the street from an old lover's house who loved waking up to the sound of children playing
the empty panels on the side of the LA river that used to be covered with a memorial for someone who died on the 5 there
We're not so sure about the specific memory, or person… but we can think of a couple of spooky spots: Angelino Heights has a long history as one of the oldest neighborhoods in LA, not to mention all those old Victorian mansions. There was a murder in 1904 in Elysian Heights that might have left some ghosts behind. We've also read stories of an old bottling plant up near Echo Park Avenue and Baxter called Elysian Springs Bottling House, where one day a boy was killed by a truck driving in the road.
Okay we're getting a little off topic, after all – she is looking for something about the everyday people of Los Angeles' past, rather than the "undead" haunting. If you're interested in contributing or just learning more about her project, check out Artemisa's blog.
https://echoparknow.com/wp-content/uploads/2020/04/EPN_Logo_600px.png
0
0
Kelly
https://echoparknow.com/wp-content/uploads/2020/04/EPN_Logo_600px.png
Kelly
2011-10-12 17:46:41
2011-10-12 17:46:41
Calling all those who are "haunted" by memories in Echo Park