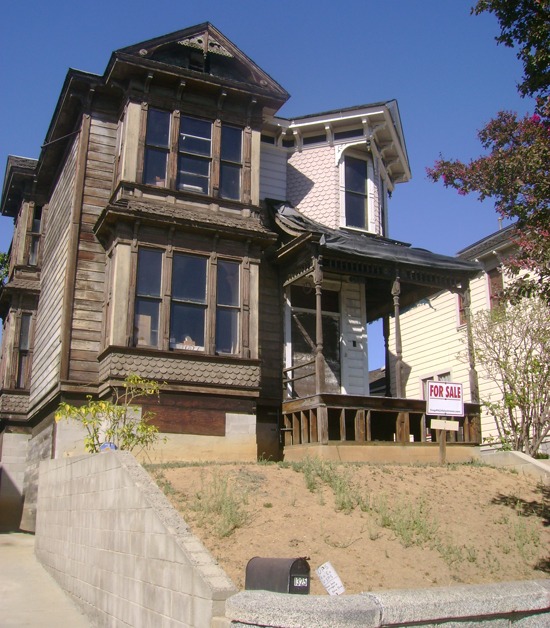 This AMAZING historic home in Angelino Heights has been on my radar for at least a year now as a fun fixer-upper project. We noticed a little "for sale" sign a while back while I was showing off Carroll Avenue to some family, and I was curious to see how much we could buy this little bit of Angelino Heights paradise.
According to a Big Orange Landmarks website post last May, this seven bedroom, two bath, approximately 2,700 square foot house (as described by Zillow) is going for $1,750,000. We're not sure what it's up for now, the sales flyers were no longer there, but you can expect it's going to be a high price for that crazy neighborhood (there are 51 Victorian residences and carriage houses in the area!).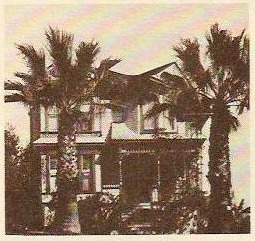 Located at 1325 Carroll Avenue, the house is known as the Irey House, named after original owner and gardener Hiram B. Irey. It was built in 1887 but originally located at 1123 Court Street, and moved in 1978 as part of the Carroll Avenue Restoration Foundation's efforts to restore Carroll Avenue.
Architecturally, the house is known as a nearly pure Eastlake style (that's the Victorian style) like its neighboring houses but with a dash of "Stick" style – meaning it has those extra ornate features like gingerbread trim or other geometric patterns.
Of note is the angled bay window and "unusual asymmetrical arrangement of windows and roof line," reads a description from a 1978 publication on Historic Angelino Heights. "Also of interest is the window that illuminates the interior stairwell on the second floor."
The last I heard, the house was being repaired a while back by its current owner, but only foundational elements leaving the restoration of the aesthetic elements to the new buyers. So if you have a knack for Eastlake-Stick style restoration, drop by the house on Carroll Avenue and check it out for us!
https://echoparknow.com/wp-content/uploads/2020/04/EPN_Logo_600px.png
0
0
Kelly
https://echoparknow.com/wp-content/uploads/2020/04/EPN_Logo_600px.png
Kelly
2010-09-13 15:02:24
2010-09-14 20:11:40
Get your piece of historic Angelino Heights