If you're like me and don't always make it to the Echo Park Farmers' Market on Fridays (generally speaking, Fridays are often spent seeking out happy hour spots), a good alternative to the Market for good grocery shopping is opening up hopefully later this summer in Echo Park.
Located at 1549 Echo Park Avenue, near Chango and Chicken Corner, Cookbook is the creation of Echo Park residents Marta Teegan (author of Homegrown, gardener, trained chef, and teacher) and Robert Stelzner (who has experience working at green grocers in Southern California). Once open, you'll be able to shop for seasonal fruits, vegetables, kitchen utensils and other basics like milk, butter, eggs, bread, as well as a small selection of prepared foods.
"Not only will we offer delicious ingredients to cook with, but we will also have a great selection of cookbooks to choose from, along with a beautiful selection of fresh cut flowers each day," says Martha. "Organic herb and vegetable starts will be available each spring and fall. We will further offer a variety of events at cookbook, including classes, readings, and tastings throughout the year."
Cookbook was offering a limited number of "subscriptions" through the end of last week. Contrary to an LA Magazine article and the LA Times/Daily Dish article today, the subscriptions will not solely fund the day-to-day operations of the store, but will more serve as an "opportunity for friends and neighbors to earn free groceries and to support a green grocer in our community," she says.
So just to make sure the information is cleared up for anyone who had purchased subscriptions, here's how it will work:
A $250 subscription will earn you a $300 tab at the store
A $500 subscription will earn you a $500 tab at the store
A $1000 subscription will earn you a $1200 tab at the store
The tabs have not set time limit, but are non-renewable once spent in full. Cookbook will email your balance at the end of each month, and it's easy to sign up – just email them at info@cookbookla.com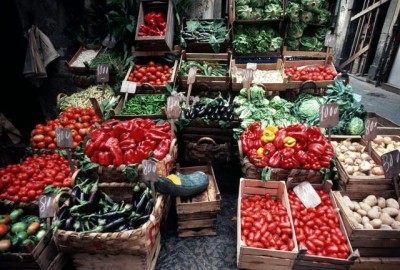 Cookbook
1549 Echo Park Avenue
Open daily from 8:00 am – 8:00 pm
Everyone is welcome to shop at Cookbook
https://echoparknow.com/wp-content/uploads/2020/04/EPN_Logo_600px.png
0
0
Kelly
https://echoparknow.com/wp-content/uploads/2020/04/EPN_Logo_600px.png
Kelly
2010-07-06 17:32:29
2010-07-06 19:53:17
Cookbook to open on Echo Park Avenue this summer