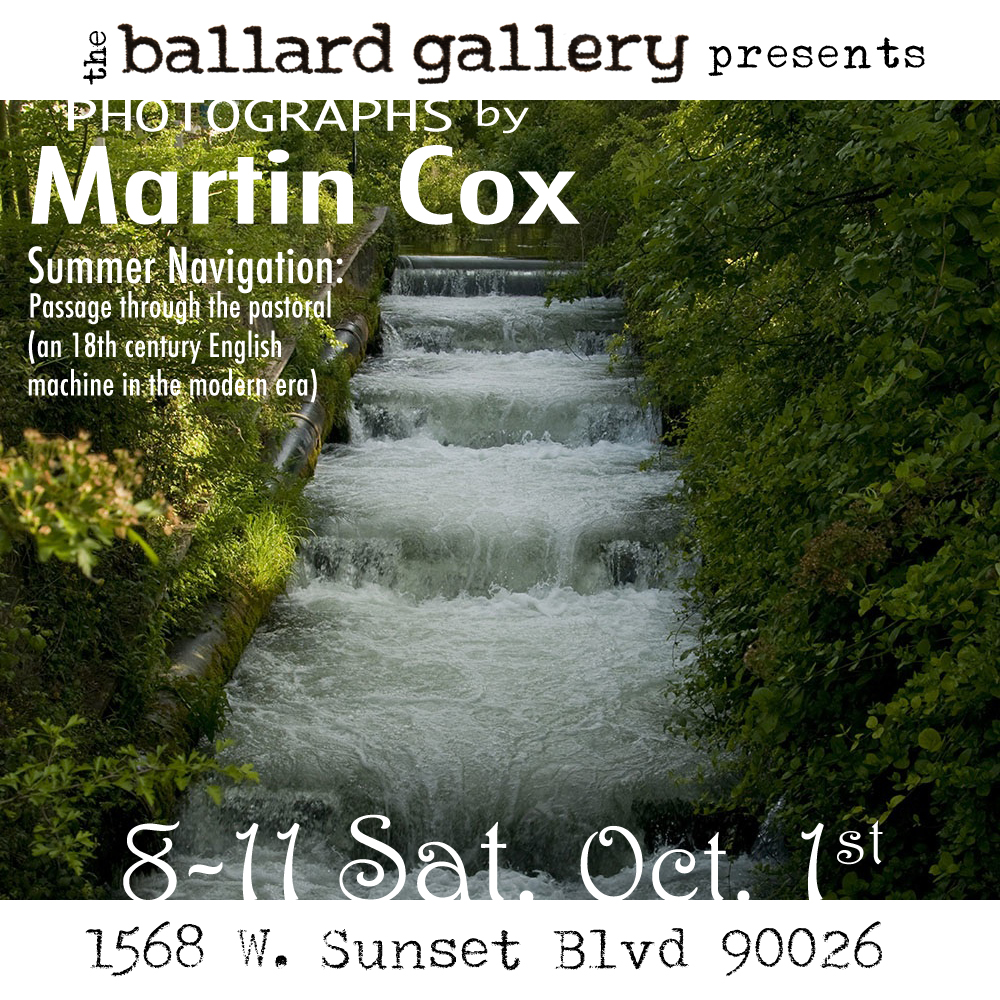 The photography of Echo Park resident Martin Cox will be celebrated at an Echo Park framing shop on Sunset Boulevard tomorrow, October 1, 2011. The art opening, titled Summer Navigation: Passage though the pastoral (an 18th century English machine in the modern era), will display some of Martin's latest work and runs through November 5.
Enjoy some English tea and cookies (Martin is, after all, English), along with "cheese and crackers gromit."
If you're not familiar with this local photographer – well you're missing out on some of the loveliest images of Echo Park and Echo Park Lake out there (I have a postcard on my fridge!). Martin also currently has an exhibit nearby at a Silver Lake/Echo Park gallery displaying his images of Echo Park and Los Angeles through November 2.
Summer Navigation: Passage though the pastoral
Aaron Ballard's Framing & Gallery
1568 W. Sunset Boulevard
Saturday, October 1, 2011 from 8:00 pm – 10:30 pm
Exhibit runs through November 5, 2011
https://echoparknow.com/wp-content/uploads/2020/04/EPN_Logo_600px.png
0
0
Kelly
https://echoparknow.com/wp-content/uploads/2020/04/EPN_Logo_600px.png
Kelly
2011-09-30 15:50:42
2011-09-30 15:50:42
Ballard's to host Martin Cox opening exhibit tomorrow