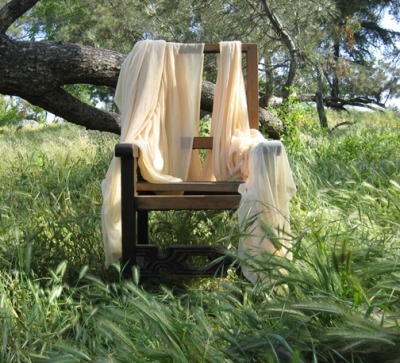 Echo Park residents Anna Wilson and Rob Doran are directing a play called Tragic Dinner Theatre on Sunday May 23 in Highland Park as a fundraiser for workspace, an art studio in Highland Park.

The play description is as follows:
Tragic Dinner Theatre, directed by Anna Wilson, combines the aesthetics of ancient Greek theater, Commedia Dell'Arte, tableau vivant, magic lantern shows and Carnival to bring to life a modern interpretation of Ovid's Tereus.

The story explores the darkest pockets of human nature when the thread of three characters' fates become brutally entangled by lechery, violence and revenge. The tragedy escalates until the sheer excess of passion sparks a transfiguration that turns each into a different, symbolic, bird. Tragic Dinner Theatre will use masked actors, low-key lighting, and a disembodied narrative voice to heighten the melodramatic elements of Tereus.

Join us for an afternoon of food and entertainment including a lavish banquet, set before the stage, offering fruit, olives, cheeses, and pastries that could have been served at a party in ancient Greece. Tragic Dinner Theatre is a fundraiser to support artists projects, ever-expanding programming, and to cover public relations and operational expenses at workspace.
Support your local artists and check out this really awesome event:
At the Door: $25 cash only
https://echoparknow.com/wp-content/uploads/2020/04/EPN_Logo_600px.png
0
0
Kelly
https://echoparknow.com/wp-content/uploads/2020/04/EPN_Logo_600px.png
Kelly
2010-05-19 17:00:19
2010-05-19 15:55:57
Tragic Dinner Theatre: a Fundraiser for workspace