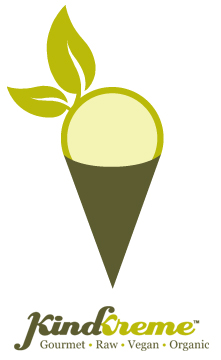 Raw-vegan restaurant Mooi may have closed down in January, but that hasn't stopped a couple of its former investors to open up a new vegan stop in the same location.
The owners of Millie's are teaming up with vegan ice cream company KindKreme to open a combo restaurant, Sage Vegan Organic Bistro and KindKreme desserts, in the former Mooi space on Sunset Blvd. and and Logan. While they are technically two different businesses, you won't have to worry about paying for your dessert on a separate check.
Some new things to expect at the new vegan spot: Raw options are available, but the menu will be also include cooked items, including "vegan comfort food," as described by Mollie Angelheart of KindKreme. She lists some of the menu items for the Bistro, whose chef once worked at Flore, as "really delicious stuff, really unique food." Hearing about items from the menu will make any non-vegan hungry: Hearty, delicious items like chili, polenta, portabello mango sloppy Joe sandwiches, falafel, artichoke tarts, mac n' cheese, salads, and other seasonal food. You can also keep an eye out for Farmers' Market specials on Fridays.
As for KindKreme, they'll be tantalizing you with raw cakes and cheesecakes, fudge pies, pudding pies, gluten free cookies from Baby Cakes LA, and even waffles (think turning a vegan waffle into a made-to-order sundae or ice cream sandwich). The only thing she thinks might technically not be vegan in the shop is that they provide honey for your tea – a product Mollie feels particular about as the daughter of an upstate New York bee keeper.
The KindKreme counter will also serve up Groundworks coffee, including cold pressed coffee with house made nutmilk (almond and cocount made at their Pasadena location), fresh juices, espresso, and tea.
Sage Vegan Organic Bistro and KindKreme will be open 11:00 am – 10:00 pm weekdays, open until 11:00 pm on Fridays, and will be offering brunch on the weekends from 9:00 am until 10 or 11:00 pm.
The location could be open as early as this weekend or next week! Like the photo above, they've been posting photos of their progress with the renovations on the KindKreme Twitter page. We'll also keep you posted for their grand opening event once the details are finalized.
And, in case you're wondering, you can enter the restaurant from the main doors on the corner.
Sage Vegan Organic Bistro / KindKreme is located at 1700 West Sunset Blvd. here in Echo Park.
https://echoparknow.com/wp-content/uploads/2020/04/EPN_Logo_600px.png
0
0
Kelly
https://echoparknow.com/wp-content/uploads/2020/04/EPN_Logo_600px.png
Kelly
2011-02-24 17:11:15
2011-02-24 17:13:36
New vegan spot takes over former Mooi location, opening soon!