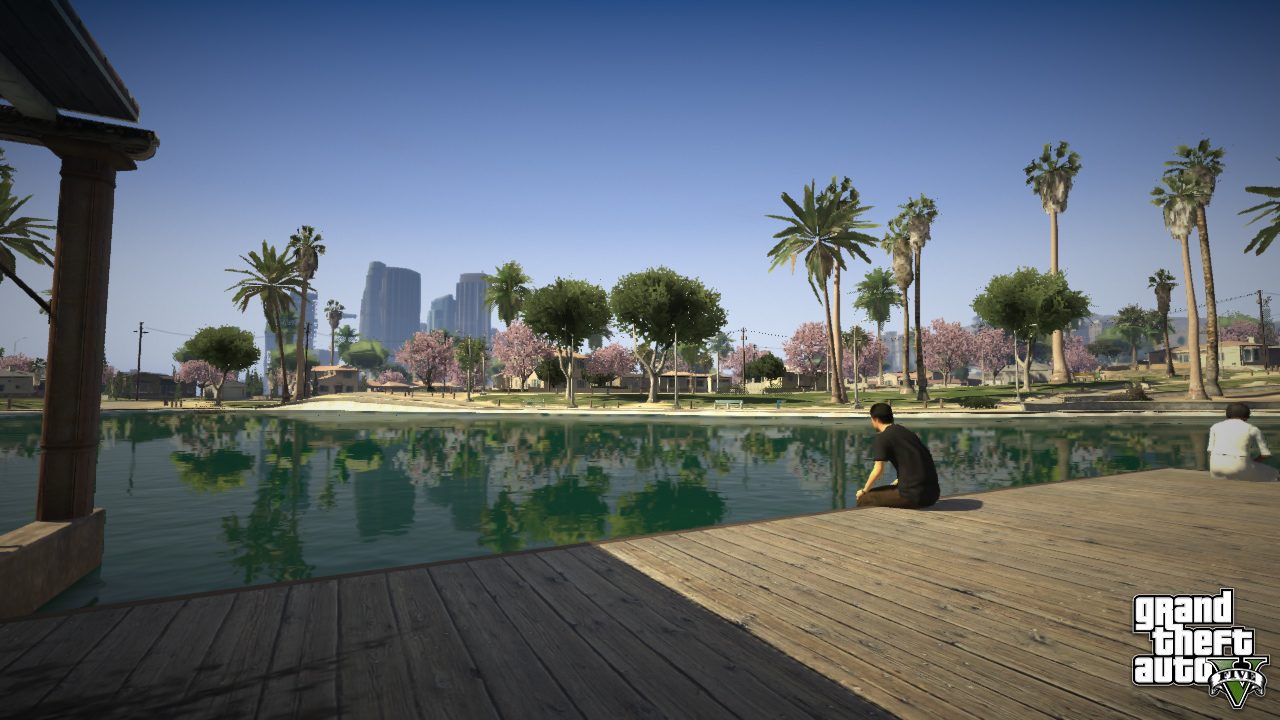 If you're a fan of video games (and you're lucky enough to have time to play them these days), the release of Grand Theft Auto 5 has been on your radar. It came on ours with the release of some screenshots from the video game, which included a nice serene shot of the boat house and Echo Park Lake – pre-construction, that is.
It's not clear whether or not Echo Park Lake is part of the gaming map, or if this is just a screenshot from part of a scene. The angle in the above picture does look a little strange, so it seems they've taken some liberties with the layout and the overall look (cherry blossom trees?). The exclusion of the little marsh islands and the fountain (at least in this shot) also make us doubt this is Echo Park Lake, but so far it seems like it is indeed our little lake!
We'll have to wait a little longer to find out for sure – GTA 5 has no official release date, but there's speculation it will be some time around the end of this year.
https://echoparknow.com/wp-content/uploads/2020/04/EPN_Logo_600px.png
0
0
Kelly
https://echoparknow.com/wp-content/uploads/2020/04/EPN_Logo_600px.png
Kelly
2012-07-14 09:25:34
2012-07-14 09:25:34
New Grand Theft Auto video game features Echo Park Lake