New and Restocked Music Is In At Origami Vinyl
Upcoming shows:
Friday, February 26th @7pm
Corridor + Estelle Raskina
Saturday, February 27th @ 12 noon
Brunch with The Mother Hips
Sunday, February 28th @7pm
Benjamin Hoste Photography Showing SNAP!
New and restocked music as listed on their blog:
Charizma & Peanut Butter Wolf – Raquel 7″
Dam Funk – Toaechizown 5 LP Box Set
J Dilla – Donuts
Judee Sill – S/T
Madlib – No. 1: Before the Verdict with Guilty Simpson
Mayer Hawthorne – The Ills 7″
Myron & E / The Soul Investigators – It's a Shame 7″
Peanut Butter Wolf – Straight to Tape 1990-1992
V/A – Psych Funk 101
We Are The World "Clay Stones" 7″
#1 in a series of 7″s from the LA Collection on IAMSOUND
Joanna Newsom "Have One On Me"
Shout Out Louds "Work"
Holly Miranda "The Magician's Private Library"
Four Tet "There Is Love In You"
Efterklang – Magic Chairs
Gil Scott-Heron – I'm New Here
Gil Scott-Heron – Me And The Devil 7″
High On Fire – Snakes For The Divine
Hockey – Learn To Lose 7"
Hockey – Too Fake 7"
Hot Chip – One Life Stand
Meat Puppets – II (reissue)
Pantha du Prince – Black Noise
Shearwater – The Golden Archipelago
The Big Pink – Velvet Remixes 12″
The Morning Benders – Promises 7″
The Rocket Summer – Of Men and Angels
Titus Andronicus – Four Score and Seven 7″
Tune Yards – Hatari 7″
Tune Yards – Real Live Flesh 7″
tUnE-yArDs – BiRd-BrAiNs
V/A – Harder Shade of Black
Ween – The Pod (Reissue)
And these restocks:
Fever Ray – S/T
Fucked Up – Couple Tracks
Hunx and His Punx – Gay Singles
Kurt Vile – Childish Prodigy
M83 – Dead Cities, Red Seas & Lost Ghosts
M83 – Digital Shades Vol. 1
M83 – Saturdays = Youth
Mission Of Burma – Vs. (The Definitive Edition)
Pixies – Doolittle
Ratatat – Classics
Ratatat – LP3
St. Vincent – Marry Me
The Growlers – Are You In Or Out
The Horrors – Primary Colours
The National – Alligator
The National – Boxer
The XX – VCR 7″
The XX – XX
Vampire Weekend – S/T
Yo La Tengo – I Am Not Afraid Of You And I Will Beat Your Ass
Yo La Tengo – I Can Hear The Heart Beating As One
Big Star – #1 Record
Big Star – 3rd (Sister Lovers)
Chris Bell – I Am The Cosmos
Dam Funk – It's My Life 7″
Elliott Smith – XO
Faust – So Far
J Dilla – Ruff Draft
Mayer Hawthorne And The County – Just Ain't Gonna Work Out (Heart Shaped 7")
My Bloody Valentine – Isn't Anything
My Bloody Valentine – Loveless
Nico – Chelsea Girl
Nina Simone – The Amazing Nina Simone
Otis Redding – Pain In My Heart
Public Image Ltd – Second Edition
Serge Gainsbourg – Aux Armes Et Caetera
Serge Gainsbourg & Brigitte Bardot – Bonnie & Clyde
Spacemen 3 – Performance
Television – Marquee Moon
The Cure – Three Imaginary Boys
The Kinks – United Kinksdom
The Seeds – S/T
The Velvet Underground – White Light/White Heat
V/A – Dublab Presents Echo Expansion
V/A – Forge Your Own Chains: Heavy Psychedelic Ballads and Dirges 1968-1974
V/A – The Funky 16 Corners
Wire – Chairs Missing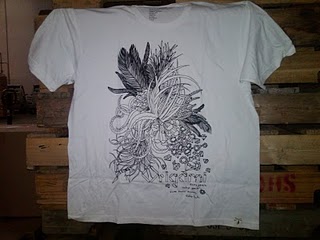 They have new t-shirts, too.
Origami Vinyl
1816 W. Sunset Blvd. Echo Park, Ca
213.413.3030
neil@origamiorigami.com
sean@origamiorigami.com
Hours:
Mon – Noon 'til 9pm
Tues – Noon 'til 8pm
Wed – Noon 'til 9pm
Thu – Noon 'til 9pm
Fri – Noon 'til 10pm
Sat – Noon 'til 10pm
Sun – Noon 'til 8pm
https://echoparknow.com/wp-content/uploads/2020/04/EPN_Logo_600px.png
0
0
Faith
https://echoparknow.com/wp-content/uploads/2020/04/EPN_Logo_600px.png
Faith
2010-02-25 10:00:13
2010-02-24 23:01:16
New and Restocked Music Is In At Origami Vinyl