Earth Week: Green Shopping and Services in Echo Park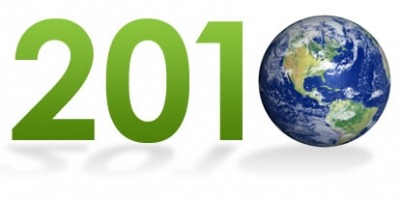 There are a bunch of business in Echo Park that offer eco-friendly goods and services. Here are just a few:
E.P.I.C (Echo Park Independent Co-op) sells locally-made fashions and one of it's co-founders, Rhianon Jones, is a huge supporter of eco-fashion.
Warwick on Sunset is all about recycling household items and re-styling vintage clothing.
Feeding Birds Boutique is a vintage store in Echo Park that carries unique clothing (including organic tees), accessories and decorative objects.
This week at Vons, they'll deliver your groceries for free if you buy five earth-friendly products online.
Masa uses lots of organic, local produce in their foods, and they've started to use eco-friendly packaging and doing away with plastic bags for take out (unless you're desperate).
The Echo Park Time Bank conserves energy in a very unique way: by getting rid of the middle man and the use of currency.
Aisling Walsh is the Maid on a Moped. She's got both an online local vintage store and she offers eco-friendly cleaning services.
The Echo Park Film Center has an eco-friendly option for film education – the Echo Park Film Mobile is an old school bus transformed into an eco-friendly mobile cinema and educational facility, providing free documentary film screenings and filmmaking workshops in non-traditional venues.
Delilah's Bakery recycles all of their food waste through a Los Angeles-based company called Athens Waste Management. The company also supplies Delilah's with its compostable packaging for take-away orders, and offers an oil waste collection service as well.
The Green Beacon Foundation, located in Elysian Heights, focuses on environmental educational, teaching you how to lead more sustainable lives through workshops and lectures. The next workshop called "Intro to Urban/Suburban Ecoliteracy" is in May, visit the website for more info.
https://echoparknow.com/wp-content/uploads/2020/04/EPN_Logo_600px.png
0
0
Caitlin
https://echoparknow.com/wp-content/uploads/2020/04/EPN_Logo_600px.png
Caitlin
2010-04-22 14:00:52
2010-04-22 10:59:09
Earth Week: Green Shopping and Services in Echo Park