Even mangled cars get tickets
Can't move your car because there's a giant gaping hole in the hood? Unfortunately the city will ticket you anyways, like it did for this vehicle parked on Logan Street next to Gabriella Charter School. Both air bags were deployed inside the car, so we are hoping everyone is uninjured.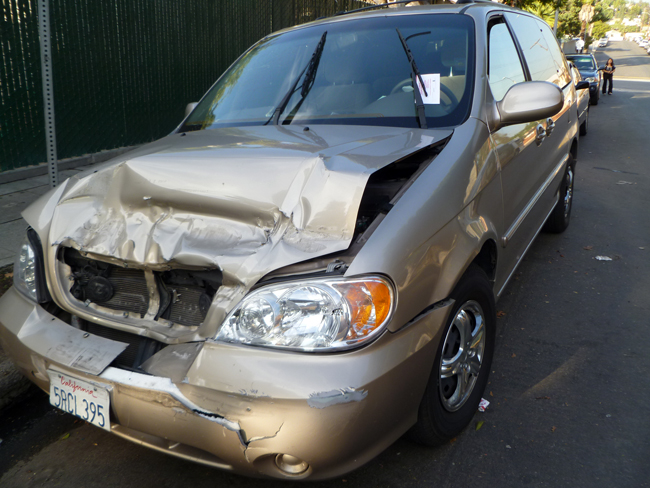 A little tip: If you can't move your car on street sweeping days (or possibly even next to an expired meter) because it's broken down or busted, call 311 and ask them to give you a get out of jail free card so you won't get ticketed. We think you get about three per year, so use them wisely!
Photo courtesy of Sarah McClure
https://echoparknow.com/wp-content/uploads/2020/04/EPN_Logo_600px.png
0
0
Kelly
https://echoparknow.com/wp-content/uploads/2020/04/EPN_Logo_600px.png
Kelly
2010-12-10 09:23:16
2010-12-10 09:23:16
Even mangled cars get tickets