New to the 'hood: deKor's Swedish stylings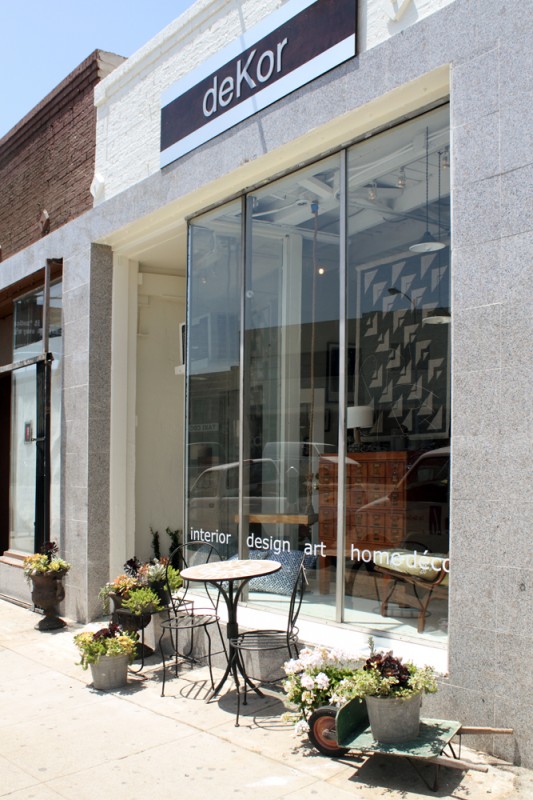 Echo Park resident Isabelle Dahlin opened up her new store, deKor, at the end of June just next door to the new restaurant Mohawk Bend on Sunset Boulevard. Promising a variety of candles, pottery, furniture, art, pillows and miscellaneous items, the theme is an eclectic array of Swedish stylings that will make you want to redecorate.
On her blog, Isabelle writes: "Ever since I was a child, I have always felt that your living environment greatly impacts how you feel about your life and how you treat those around you. This space is a reflection of my Scandinavian roots, my travels and my beautiful life in Los Angeles."
Isabelle told us that not only does she live in Echo Park, but she's in LOVE with Echo Park. "I wanted my store here because I love the people that live here and deKor is a very eclectic place so I think it fits with this amazing neighborhood," she said in an email.
Prices range from $20 for the little stuff, and up to $4,000 for the larger furniture items (hey, it's art!). Her favorite piece in the store? Reclaimed swings designed by deKor that can decorate your home on the inside or the outside.
By the way, LOVE those potted succulents outside the store!
Store Hours are Tuesday to Sunday from 11:00 am – 8:00 pm.
Owner: Isabelle Dahlin
Phone: 213.375.7627
www.dekorla.com
Related articles:
https://echoparknow.com/wp-content/uploads/2020/04/EPN_Logo_600px.png
0
0
Kelly
https://echoparknow.com/wp-content/uploads/2020/04/EPN_Logo_600px.png
Kelly
2011-07-07 11:49:14
2011-07-07 11:59:12
New to the 'hood: deKor's Swedish stylings