It's a bumpy ride on this Elysian Park trail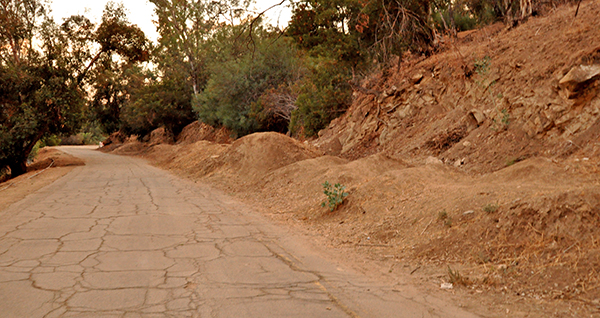 Occasionally we do get our computer-addicted brains off the couch and outdoors (where it's hopefully not as hot as our air condition-less home), and stretch those legs on the adjacent Elysian Park trails. Along the paved roadway of Elysian Park Drive (the lower road after crossing Morton) are the crudely formed piles of dirt – perhaps having been left behind by Park Maintenance.
By the looks of the tracks over these tightly compacted mounds, it's like a playground for people on foot, dogs of all sizes, and a few bicycles. Although technically mountain biking isn't allowed in Elysian Park's walking trails, we keep thinking it would be like playing a game of Excitebike (80s children, you know what I'm talkin' about?). Except in this game, you're probably face-planting and not having as much fun.
Still, wouldn't it be a blast taking a little BMX at full speed over some hills? It's not considered mountain biking, right?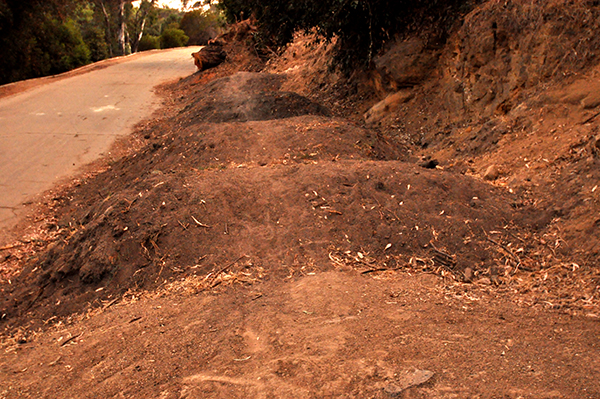 https://echoparknow.com/wp-content/uploads/2020/04/EPN_Logo_600px.png
0
0
Kelly
https://echoparknow.com/wp-content/uploads/2020/04/EPN_Logo_600px.png
Kelly
2012-09-11 21:08:54
2012-09-11 21:08:54
It's a bumpy ride on this Elysian Park trail