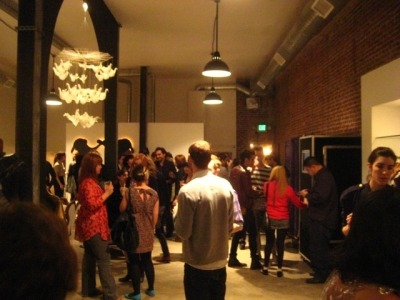 Readers, you will be proud to know that I ingested one too many caffeine and guarana infused vodka drinks on Friday night all in the name of bringing you in the inside scoop on the Echo Park Independent Co-op. You're welcome. Of course, I didn't do it alone. Kelly and Faith and I all put on our Friday night best and headed down to the swanky affair that was their grand opening.
The Echo Park Independent Co-op (E.P.I.C.) is the creation of Tristen Scott and Rhianon Jones. It's located in a big beautiful space on Sunset within the confines of the Jensen Recreational Center Building. The interior design of the store is stunning. Very grand and elegant but simple enough in it's decoration to let the artwork and the clothing really stand out. Admittedly, it is their goal to present everything in the store in "a gallery-like setting."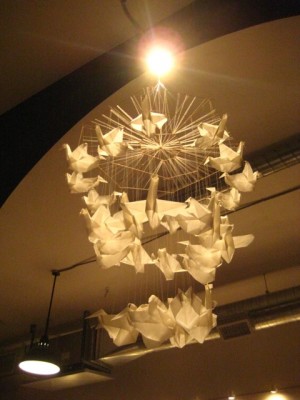 Half of the store is dedicated to one-of-a-kind clothing pieces created by L.A.-based designers. I'm not going to lie about the prices. They range from $60 to $1,000 and on average are somewhere between $100 and $300.  When I asked Tristen about this, he admitted that this was not affordable to most people. His goal is not to provide cheap, ready-to-wear fashion to everyone but to support local artists many of whom have no other venue in which to display their work. They also eventually plan on "taking artists and designers under their wing to create in-store products that are unique to the market place."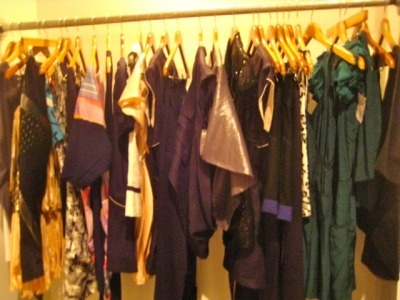 The other half of the store is to be used as a gallery space. On Friday there was Post-It Note art on display created by a variety of artists and friends. Each display was priced at $10 and all of the proceeds went to Million Trees L.A. In addition, 10% of all the proceeds from Friday night's sales went to the same organization.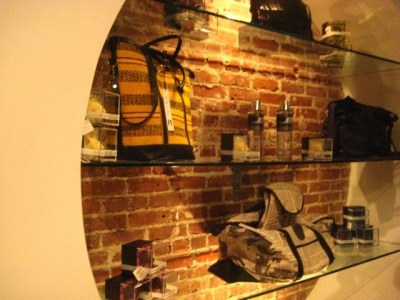 The Echo Park Independent Co-op is located at 1712 Sunset. Their website (http://www.shopepicla.com/) is not fully-functional yet, but we'll be sure to let you guys know when it is.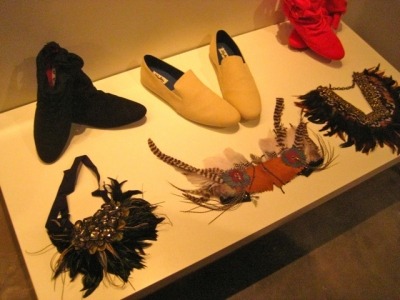 https://echoparknow.com/wp-content/uploads/2020/04/EPN_Logo_600px.png
0
0
Caitlin
https://echoparknow.com/wp-content/uploads/2020/04/EPN_Logo_600px.png
Caitlin
2010-03-16 07:00:04
2010-03-15 20:55:08
E.P.I.C. (Echo Park Independent Co-op) Opens It's Doors