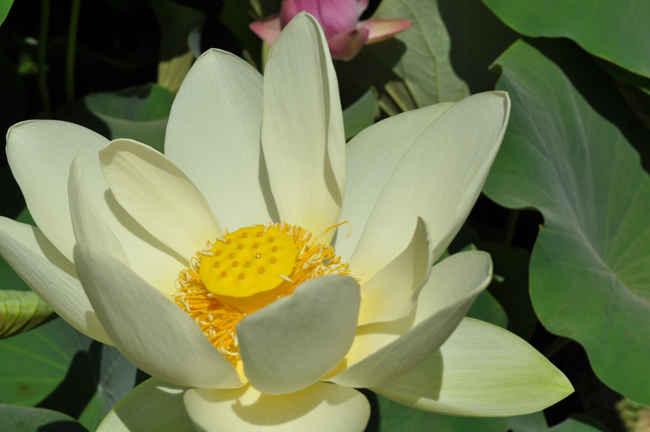 Despite confirmations in April that the Lotus Festival was going on even without Echo Park Lake as a backdrop, the final word is there's definitely no Lotus Festival for 2012.
Planned for July 14-15, the festival was supposed to be a scaled-back version with vendors and stages set in the nearby parking lot. The festival organizers recently confirmed this with the office of Council District 13, which released the following information:
We have been in contact with the lead agency that has historically, organized, coordinated and fundraised for the annual Lotus Festival year after year for 15+ years.  The group, the Lotus Festival Inc., informed us that due to the lake being closed this year for rehab/renovation work, they are not planning on putting together a Lotus Festival for this year but they do plan on being back in full force for next year.

Through this communication, we have ascertained that there will be no Lotus Festival this year as the lead organization that has been in charge of it, is saving it's time, energy and fundraising efforts for when the lake is back.
With the grand opening of the Lake still looking like Spring 2013, we expect there to be a Lotus Festival next summer. And while there won't be lotus blossoms for some time (which will replanted in the lake), there will be, at least, a lake, and hopefully dragon boat races and fireworks again.
For those of you looking for more information on vending and performing at the next Lotus Festival, please know Echo Park Now is not an organizer, nor are we affiliated with the festival. Please stop emailing us about it and click here for contact info!
https://echoparknow.com/wp-content/uploads/2020/04/EPN_Logo_600px.png
0
0
Kelly
https://echoparknow.com/wp-content/uploads/2020/04/EPN_Logo_600px.png
Kelly
2012-06-26 15:06:13
2012-06-26 15:06:13
Definitely no Lotus Festival in the parking lots this year