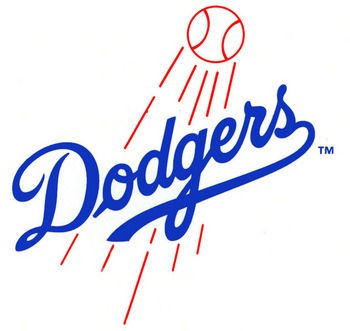 The much-anticipated Dodgers versus Yankees series starts tomorrow, and the Stadium is preparing for the crowds and some unusual start times. Neighborhood Relations Manager Noel Pallais just sent out an email to community members about some of the steps the stadium is taking to "minimize the impact on our neighbors":
Dear Neighbor:

As has been our commitment to inform the surrounding community of upcoming events, we have listed below updated information for games to be played this weekend at Dodger Stadium against the New York Yankees. Please note that in an effort to minimize the impact on our neighbors due to the starting times being different than our regularly scheduled weekend games we are working very closely with the Los Angeles Police Department (LAPD) and the City of Los Angeles Department of Transportation (DOT); additionally, as was the case during this past Opening Day and last year's National League Division and Championship Series, all of our parking gates will open 2 ½ hrs prior to the start of the games:

Friday, June 25th – 7:10PM

Parking gates will open at 4:40PM and Stadium gates will open 5:10PM.

Saturday, June 26th – 4:10PM

Parking gates will open at 1:40PM and Stadium gates will open by 2:10PM.

Sunday, June 27th – 5:05PM

Parking gates will open at 2:40PM and Stadium gates will open by 3:10 pm.

Do note that for all three games LAPD and DOT are treating this weekend series as 3 separate Opening Days. To this end, DOT will have an earlier deployment of officers in an effort to keep arteries open for community members to access their neighborhoods. Additionally, LAPD will, also schedule an earlier deployment, as well as deploy an increased numbers of officers, to proactively patrol the surrounding community, especially the area in and around the park. Also, the City of Los Angeles will enact street a closure for Lilac Terrace between Stadium Way and Lookout Way from 12:00AM on Friday, June 25th and continuing to 11:00PM on Sunday, June 27th for staging purposes and game preparations. During this closure emergency access will be maintained at all times.

Also, we are actively encouraging all fans to arrive early, carpool and take the Dodger Stadium Express shuttle from Union Station to help alleviate parking congestion. We recently sent out a press release that noting that the Dodger Stadium Express picks up fans at the Patsaouras Bus Plaza adjacent to the east portal of Union Station and drops them off in the parking lot behind left/center field.

Finally, since safety is of paramount importance, all necessary traffic controls will be in place. Additionally, (323) 224-1363 is the 24-hour number you should use to report any security concerns.
The Scott gate will be open for exiting traffic for all games. I've asked Noel to see if DOT will provide assistance on the corner of Sargent and Scott Avenue at the stop sign to help with the traffic.
As for fans – don't expect to walk up on game-day to get tickets. The Dodgers didn't sell individual tickets to the Yankees series, but reserved tickets for fans buying season seats or packages of 14, 21 or 28 games. It looks like you can get tickets on StubHub, but they won't come as cheap as all the other games (right now, top deck prices are around $27.00 – ouch!).
I'll be happily enjoying the game from home or at El Compadre myself. See you there!
https://echoparknow.com/wp-content/uploads/2020/04/EPN_Logo_600px.png
0
0
Kelly
https://echoparknow.com/wp-content/uploads/2020/04/EPN_Logo_600px.png
Kelly
2010-06-24 16:03:11
2010-06-24 16:03:11
Stadium Preps for Dodgers vs. Yankees Series Tomorrow