Echo Park Shopping Guide: Mohawk Street
Just in time for the holiday season, we here at Echo Park Now have been taking a stroll around the neighborhood and getting to know some of our local shops a bit better. This week we went to visit a few of the boutiques on and around Mohawk Street on the north side of Sunset.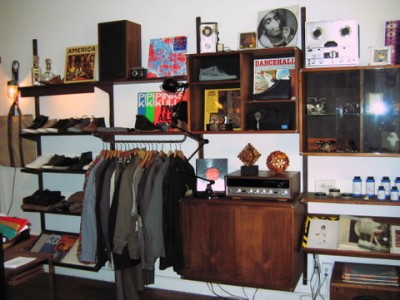 The Mohawk General Store is located at 1102 Mohawk just off of Sunset. Their men's and women's shoes, apparel and accessories are perfect for those who like their fashion clean, simple and classic. Their selection of accessories includes handbags, totes, sunglasses, jewelry and a very nice selection of shoes. You can check out their stuff online at http://www.mohawkgeneralstore.net/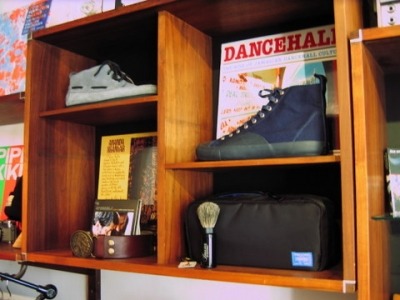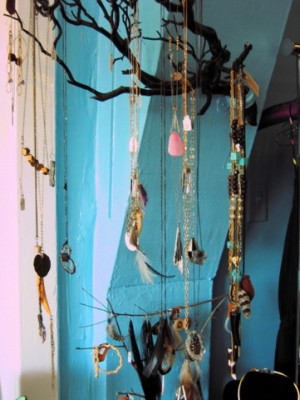 Sirens & Sailors (located at 1104 Mohawk) is practically an Echo Park institution. They've been at this same location selling the wares of L.A.-based artists and designers since 2000 (I was still in high school!). Their selection is definitely geared towards the more fun and funky dresser (feathers! headbands! leather collars!), but they've got something for every budget. The store is chock full of apparel, shoes, jewelry, accessories, gifts and art. Be sure to check out the room in the back for some great deals on vintage stuff. http://www.sirensandsailors.com/index.php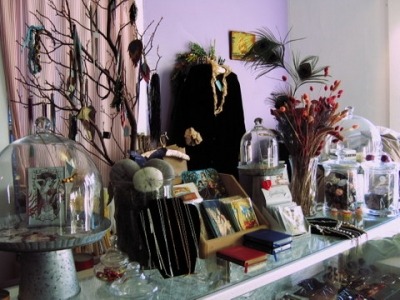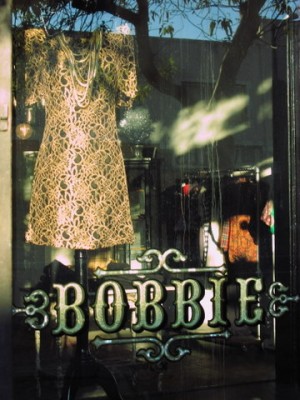 Spitfire Girl (located at 2203 Sunset) is both a store and a designer. The store just opened up about three months ago, but the designer (real name: Kristin) has been creating and selling her stuff wholesale for six years. Her creations include cards, journals and wall art made from thin sheets of cherry wood and featuring vintage-inspired designs. Almost all of what's for sale are original creations by Kristin, her husband and their friends. In fact, this is the reason that we were (very nicely) asked not to take pictures. It's the perfect place to pickup something for a fan of quirky and unique art and crafts. http://www.spitfiregirl.com/spitfiregirl2006/index.php
Bobbie is the new girl on the block. She just opened up her women's apparel boutique two weeks ago. She has a beautiful selection of stuff for the ladies, but she says that by far her biggest seller has been the Aretha Franklin inaugural hat (!!!). The store's grand opening will be on Saturday, January 9.
https://echoparknow.com/wp-content/uploads/2020/04/EPN_Logo_600px.png
0
0
Caitlin
https://echoparknow.com/wp-content/uploads/2020/04/EPN_Logo_600px.png
Caitlin
2009-12-10 01:32:43
2009-12-11 21:17:55
Echo Park Shopping Guide: Mohawk Street