The Edendale Library Friends Society (ELFS)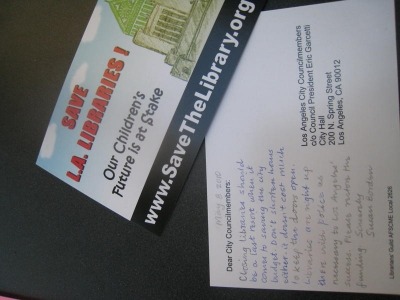 Many Echo Park residents are not aware of the existence of the Edendale Library Friends Society (ELFS) which is why I decided to take a pen and a pad to their weekly meeting the other day and find out more about them. I was amazed by how much they have done over the past few years to support both the Edendale Library and the Echo Park community.
The ELFS were founded in 2004 by Joelle and Judy when the Edendale branch of the LAPL opened. Since then, they've put an estimated $13,000 per year into the Edendale Library in the form of books, periodicals, DVDs, equipment and supplies and special programs. A lot of the library's resources would not exist without their efforts. They get money from memberships, the Elysian Park Neighborhood Council and their weekly used book sales.
The weekly used book sale happens at the Edendale Library every Wednesday from 2:00 to 5:00 pm. The ELFS also help to run classes at the library for kids and adults. They are currently planning a mixer to be held sometime in the middle of June, in the hopes of getting individuals and local business owners to join. Their goal is not to raise money for themselves but to raise money for library and awareness of the kind of resources it offers.
Go to their Facebook page to learn more about them and their upcoming events. We've included some photos below of their postcard/letter writing campaign to save L.A.'s libraries from reduced hours and budget cuts.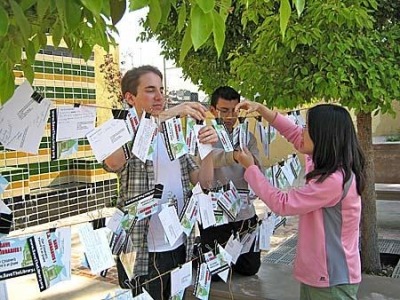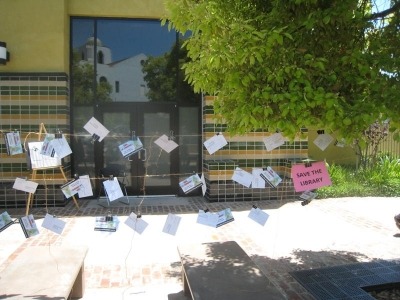 https://echoparknow.com/wp-content/uploads/2020/04/EPN_Logo_600px.png
0
0
Caitlin
https://echoparknow.com/wp-content/uploads/2020/04/EPN_Logo_600px.png
Caitlin
2010-05-15 14:00:27
2010-05-13 21:07:41
The Edendale Library Friends Society (ELFS)