Learn more about the Echo Park Lake Rehab Project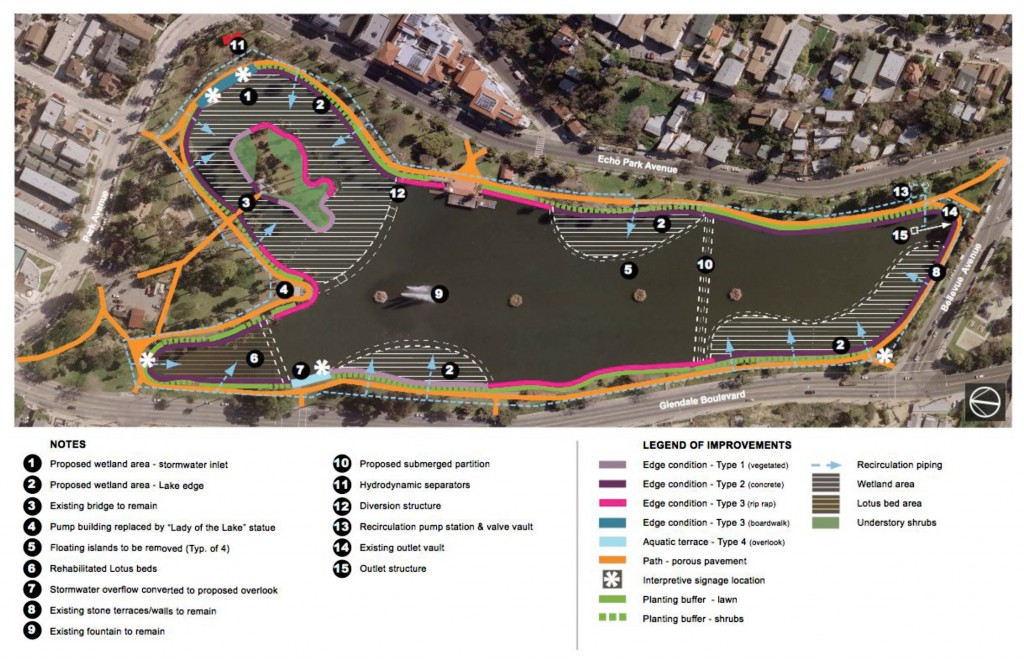 We are just a few short months away from the start of the Echo Park Lake Rehabilitation project, and just a few days away from the end of the comments period for the Draft Environmental Impact Report (DEIR). Not sure what's going on with the DEIR or the rehab project as a whole? There is a meeting this weekend you can attend to help you learn more about the 86 million dollar project and what to expect when they gate up the whole lake come January 2011.
Echo Park Lake Project discussion with Michael Jacob Rochlin
Saturday, August 21 , 2010 at 2:00 pm
Edendale Branch Library Community Room located at 2011 W Sunset Blvd.
Call 323-661-2703 for more information.
What role does the lake play in our city's water system? What will happen if it is fenced off for two years or longer? How will the money be spent and how does this project relate to previous city water projects?
There's also a public hearing on the DEIR for the proposed Echo Park Lake Rehabilitation Project. Learn about the proposal and submit your written comments about the DEIR (the deadline for your comments is Monday, August 30).
DEIR Public Hearing
Monday, August 23, 2010 from 6:00-8:00 pm
St. Paul Cathedral Center, Grand Hall, located at 840 N. Echo Park Avenue
Click here for the flyer (which also contains a Spanish-language page) so you can distribute info in your neighborhood.
See you there!
https://echoparknow.com/wp-content/uploads/2020/04/EPN_Logo_600px.png
0
0
Kelly
https://echoparknow.com/wp-content/uploads/2020/04/EPN_Logo_600px.png
Kelly
2010-08-19 15:15:35
2010-08-19 15:20:46
Learn more about the Echo Park Lake Rehab Project