Last night's fire at Logan Street Elementary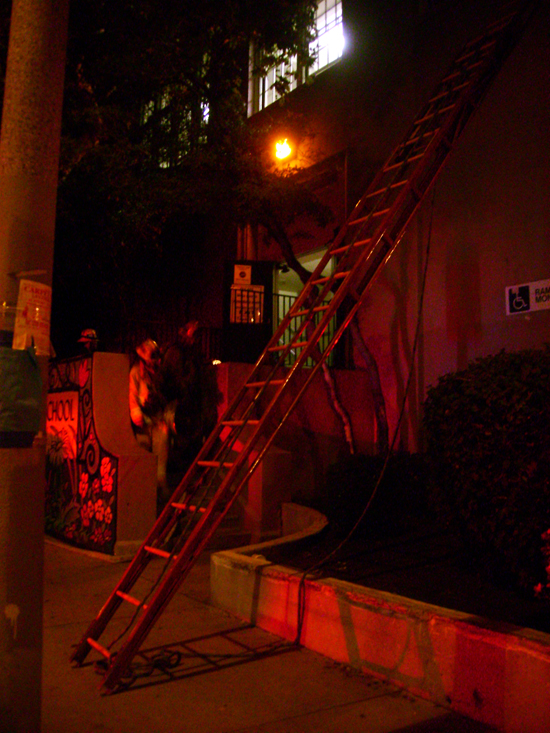 There were few last night who didn't hear the incredibly loud fire alarm going off at Logan Street Elementary in Echo Park. A lot of people came out to see what all the commotion was – some neighbors telling me they often hear the alarm going off when kids try to break in to the building. But this time it was different.
A little after 10:0 pm, a fire broke out near an electrical panel in the building. One firefighter told me it started in the basement, but other reports say it started on the second floor. Damage was minimal, and noone was injured.
We ran into The Eastsider LA's Jesus Sanchez on the scene as well, and since we sabotaged WordPress last night we weren't able to post anything until now. He had the story up right away, you can read that here.
It took 42 firefighters and 43 minutes to put out the fire.
Logan is still open for classes, but some classes will also be held at Gabriella Charter School.
https://echoparknow.com/wp-content/uploads/2020/04/EPN_Logo_600px.png
0
0
Kelly
https://echoparknow.com/wp-content/uploads/2020/04/EPN_Logo_600px.png
Kelly
2010-12-08 17:36:13
2010-12-08 23:11:26
Last night's fire at Logan Street Elementary