Echo Curio closing for good… no, really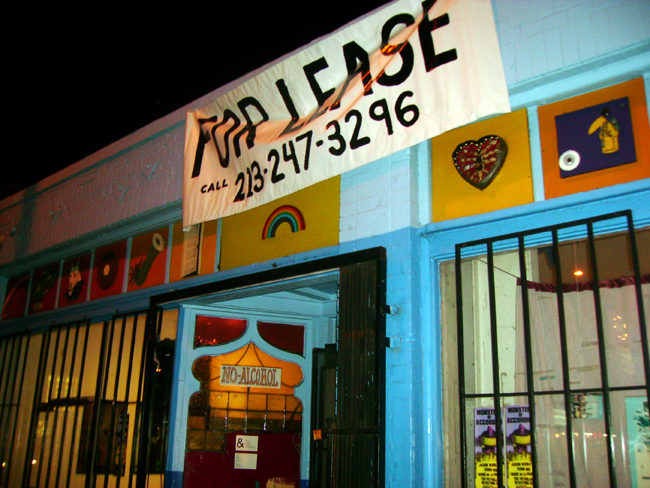 A big "For Lease" sign is just one indication of the Echo Curio's for-real final days. After being shut down in October by police, citing a lack of entertainment license, the long-time venue is unable to get the necessary permits from the city to continue bringing local musicians to the venue.
Since then, it's held a few art openings and shows, giving us hope that the space on Sunset and Laveta won't end up empty. Alas, the Echo Curio indeed coming to an end after closing a current art exhibit by & Collective on December 17, and Echo Obscura Movie Night (movie screenings at the Curio) on Sunday, December 19.
We will miss you, Echo Curio. We've seen friends play at the space, along with some really seriously obscure stuff, we've colored on your chalk walls, and brown-bagged to our heart's delight. There probably won't be another one like you out there, so we are happy to have experienced it while we could!
https://echoparknow.com/wp-content/uploads/2020/04/EPN_Logo_600px.png
0
0
Kelly
https://echoparknow.com/wp-content/uploads/2020/04/EPN_Logo_600px.png
Kelly
2010-12-16 10:58:00
2010-12-16 10:58:00
Echo Curio closing for good… no, really