The lunar eclipse and Los Angeles sunrise from Griffith Observatory
Saturday's lunar eclipse ended up being probably the coolest thing I have ever done in Los Angeles.
Despite the 4:00 am wake-up call, I managed to grab some coffee and a few layers of clothing before heading off to Griffith Park to witness a complete lunar eclipse from the Observatory. It was, of course, PACKED with people, so parking was pretty crowded and I ended up lugging my tripod, camera, and all the other necessities about a mile up the windy road before arriving at the Observatory lawn. News crews, Angelenos, and tourists crowded the area, but I some how managed to find an okay spot to test out my new Nikon DSLR.
Somehow, I managed to catch a few decent shots – although I am by no means a professional photographer (in fact, I'm hoping to sign up for a class next spring). Although it was frustrating I couldn't get a great shot of the shape of the actual moon as it was eclipsing (the clouds diffused the light and I didn't have much of a lens for it), I had to try and not condemn the point-and-shoot photographers for using their flash when taking photos of the moon (yep), thus interrupting my own images.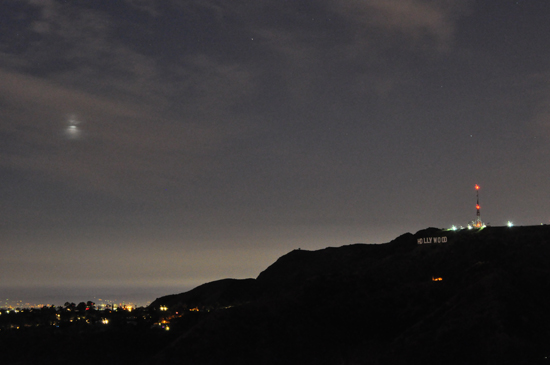 The crowd and flash photography aside, this was one of the coolest things ever. By around 6:00 am, you'd seen everything the eclipse had to offer, so it was time to move to the other side of the Griffith Observatory to snag a good spot on the balcony for nighttime Los Angeles skyline photos, and to watch the sun rise. I am happy to report that I now officially feel like a true Angeleno. And if you haven't done sunrise at the Observatory yet, better put that on your LA bucket list because it is a required activity.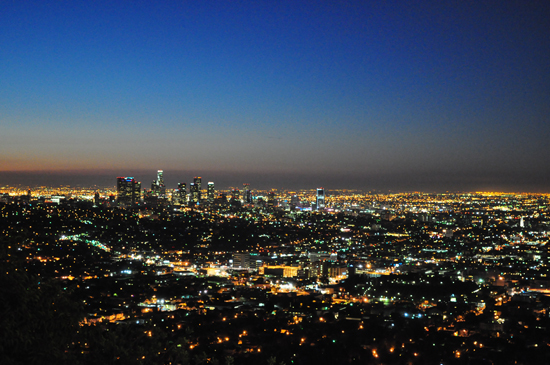 Click here to check out the full Flickr set (including shots from the sunrise) from our early morning adventure!
https://echoparknow.com/wp-content/uploads/2020/04/EPN_Logo_600px.png
0
0
Kelly
https://echoparknow.com/wp-content/uploads/2020/04/EPN_Logo_600px.png
Kelly
2011-12-12 14:33:30
2011-12-12 14:34:50
The lunar eclipse and Los Angeles sunrise from Griffith Observatory