Echo Park shows off its fireworks for the 4th
Having lived in the same place in Echo Park for just a few years now, we've seen the ups and downs of the 4th of July celebrations in the neighborhood. Echo Park Lake used to be the fireworks war zone, with roman candles, bottle rockets, spinners, even home-made bombs in this synchronized madness that's hard to imagine now. And if you couldn't tell from the loud booms and screeches and car alarms, this year has proven that the streets all over the neighborhood are just as crazy.
First up, chilling out with some beach chairs and our cameras at an Elysian Park road for views of the Dodger Stadium annual 4th of July fireworks. It's one of few places in Echo Park where long-time families/neighbors and even hipsters come together to clap and cheer for the show.
A short walk around the corner and the best street fireworks are being set off every other minute. It's easy to enjoy because, hey, they're legal in some US state right?
It's past 11 pm and things have quieted down, and the cats can relax a little bit. Hope everyone had a fun and safe 4th of July!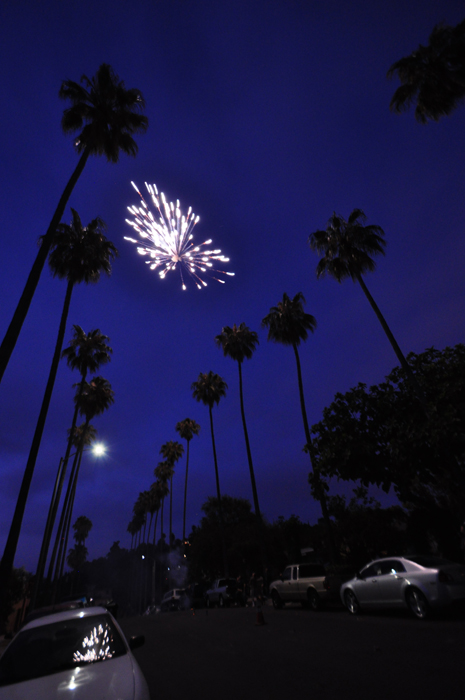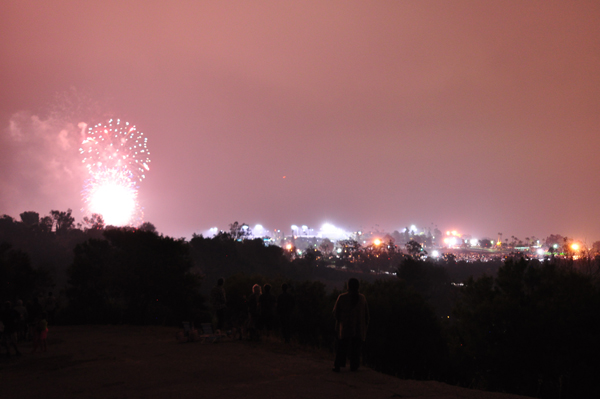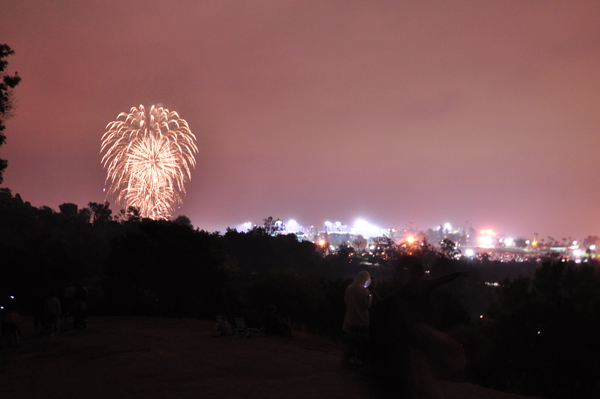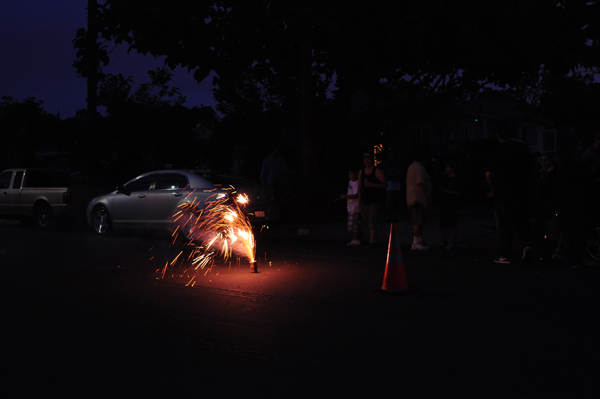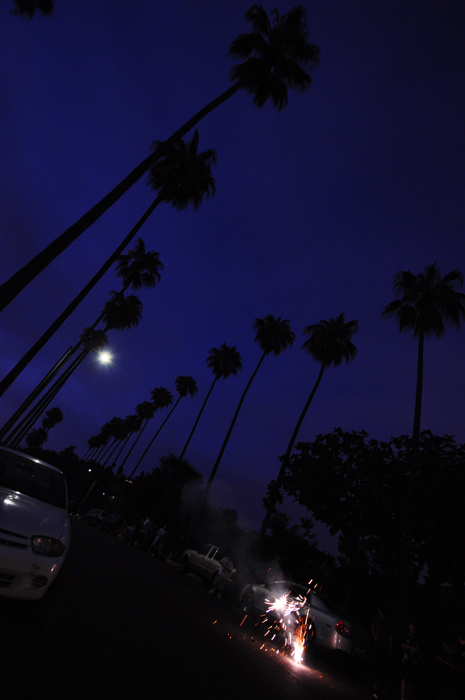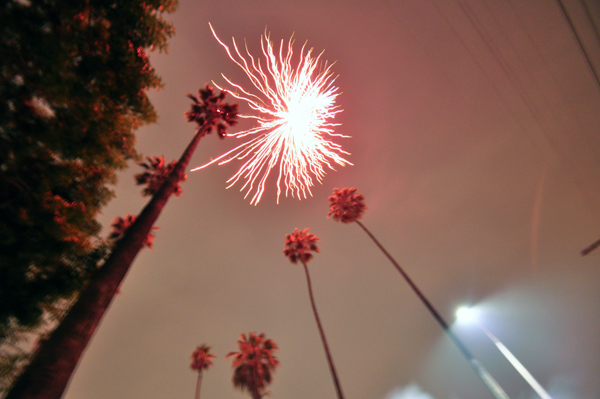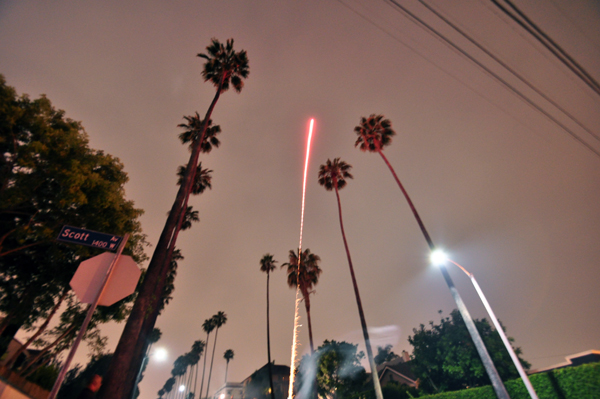 https://echoparknow.com/wp-content/uploads/2020/04/EPN_Logo_600px.png
0
0
Kelly
https://echoparknow.com/wp-content/uploads/2020/04/EPN_Logo_600px.png
Kelly
2012-07-04 23:17:29
2012-07-04 23:47:18
Echo Park shows off its fireworks for the 4th