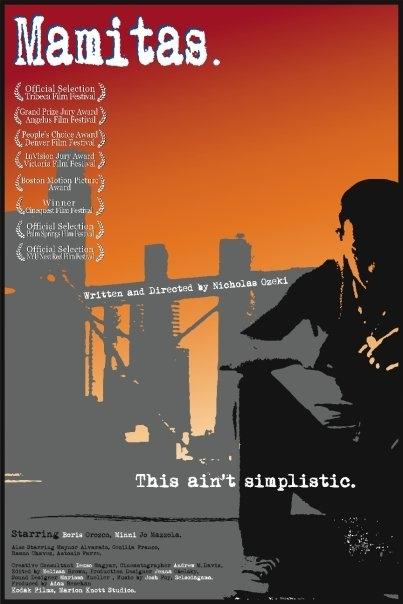 We allllmost missed this on the radar, but this is the last weekend for the 2011 Los Angeles Film Festival, and there are still quite a few amazing films still scheduled for screenings.
One of those films is Mamitas, which has gotten some pretty rave reviews and awards since its release in 2007, was filmed all over Echo Park. Directed by Nicholas Ozeki, the film is about a young casanova trying to teach his friends how to hit on girls. Here's the synopsis from the LA Film Fest website:
"At school, Jordin is a cocky but charming Latino firebrand; at home he is a doting grandson who can't seem to please his perpetually cranky father. On the day he's suspended for insulting a teacher, Jordin meets Felipa, a bookish, no-nonsense New York girl who sees past the swaggering facade. The two immediately embark on an unlikely friendship that inspires Jordin to find out who he really is.
"Beautifully shot in Echo Park and against Los Angeles' downtown skyline, this beguiling coming-of-age romance introduces two phenomenal young actors in EJ Bonilla and Veronica Diaz-Carranza and a remarkable new talent in first time feature filmmaker Nicholas Ozeki."
And Echo Park looks gorgeous, as always!
You can still get tickets for the two remaining screenings at the festival for tonight's 10:20 pm showing and tomorrow's 12:00 noon showing. Click here for tickets and more info.
We managed to track down a trailer for your sneak peak!
Related articles:
"Los Angeles Film Festival: 'Mamitas' continues a coming-of-age tradition." LA Times, June 22, 2010
https://echoparknow.com/wp-content/uploads/2020/04/EPN_Logo_600px.png
0
0
Kelly
https://echoparknow.com/wp-content/uploads/2020/04/EPN_Logo_600px.png
Kelly
2011-06-25 12:07:59
2011-06-25 12:07:59
Filmed in Echo Park: Mamitas at the LA Film Fest