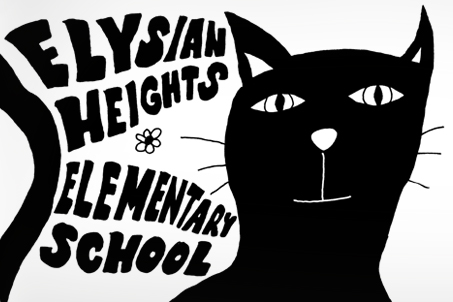 Time is running out to purchase your tickets to the Elysian Heights Elementary School Family Fun night!
In N Out burger will be serving up your pre-purchased meals at the school on Monday, April 23 at 6:00 pm as part of a fund raiser benefiting the 6th grade field trip to Catalina Island Marine Institute – a trip that costs about $7,500.
But it's worth every penny – once in middle school myself, my 8th grade class took a similar trip and it was one of my best experiences growing up. A lot of kids never leave their neighborhood, and the trip is an educational program providing them with hands-on marine biology and island ecology lessons. They'll get to hike around the island, snorkel, experience marine fish and wildlife, pet a shark, and even do a plankton tow along with dolphin excursions.
The cost of the trip includes the student's camp fee, all activities, all meals, Catalina Express transportation, lodging, teacher chaperones, and supplies. 75% funds realized from this event will directly support the field trip. The remaining 25% of the funds go to the IN-N-OUT Child Abuse Foundation.
Tickets for the Family Night are $6 and gets you burger, chips, and a soft drink. There will be a demonstration by the students at 6:15 pm in the auditorium. Dinner will be at the school from 5-6:00 pm.
Get your tickets today! Tickets are only available until noon tomorrow, and can be picked up no later than noon on April 18 in the school office.
If you are unable to attend, but would you or your company would like to make a tax-deductible donation, please contact the school office at 323.665.6315
https://echoparknow.com/wp-content/uploads/2020/04/EPN_Logo_600px.png
0
0
Kelly
https://echoparknow.com/wp-content/uploads/2020/04/EPN_Logo_600px.png
Kelly
2012-04-17 14:19:41
2012-04-17 14:19:41
Eat In-N-Out = Support Elysian Heights Elementary kids!