Cool Architecture in Echo Park: The Lento Brick Court
I was strolling around the eastern part of Echo Park the other day in search of some things to take purdy pictures of when an unusual courtyard housing complex caught my eye. Its use of brick as opposed to stucco and stoops with wrought iron railings made it look like housing you might find in New York as opposed to Los Angeles. Yay for random, cool-looking pieces of architecture!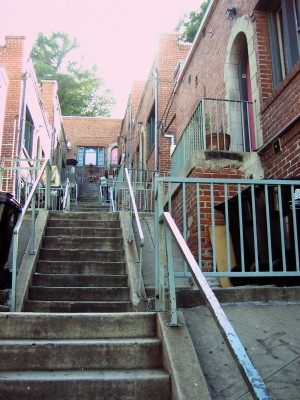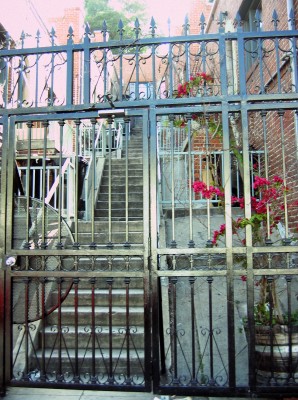 I did some research and found out that this complex is called the Lento Brick Court. It's a mix of storefronts (facing the street) and bungalow-style apartments built into the hillside that all face a central courtyard. It was built in 1928 by the architectural firm of Ellingson and Chambers. The original owner was an Italian-born hatter named George Lento who moved to the United States in 1899.
At the beginning of April, the Echo Park Historical Society submitted an application to the Cultural Heritage Commission in the hopes of granting the Lento Brick Court "Historical-Cultural Monument" status. Their application (pdf) goes into quite a lot of detail regarding the style of architecture used, the engineering behind it and what makes the structure unique. Their application is currently under consideration by the Cultural Heritage Commission. If you want to take a look at it, the Lento Brick Court is located at 1288 Sunset Blvd.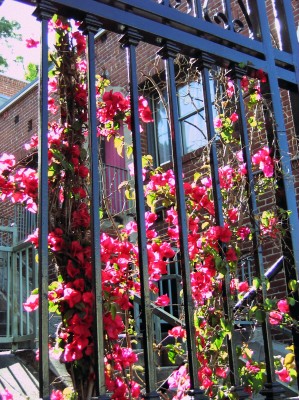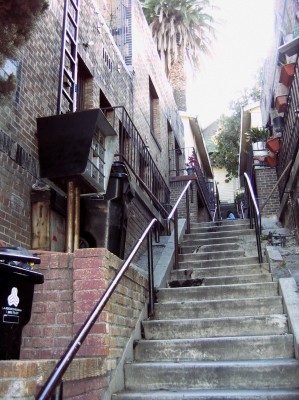 https://echoparknow.com/wp-content/uploads/2020/04/EPN_Logo_600px.png
0
0
Caitlin
https://echoparknow.com/wp-content/uploads/2020/04/EPN_Logo_600px.png
Caitlin
2010-05-10 14:00:52
2010-05-06 18:46:20
Cool Architecture in Echo Park: The Lento Brick Court