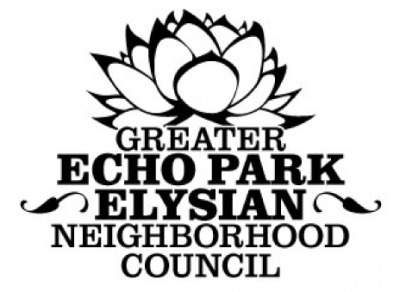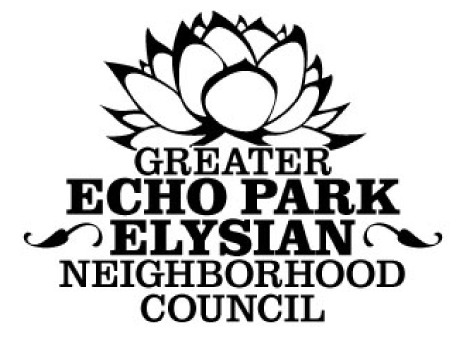 Saturday is a big day for the Echo Park neighborhood council – the biannual elections take place, and there are a lot of new faces vying to represent you as representatives and board members.
A common theme from candidates at last night's Echo Park Improvement Association forum included both the lack of outreach on the elections (and just overall) by the current neighborhood council, as well as concerns about the NC's plagued reputation. "The dialogue needs to be richer, it needs to be understood, it needs to be clear. With mutual respect I think we could accomplish a lot in those meetings," said teacher Cheryl Ortega, running in District 2.
Others like Todd Walker, running in District 1, are also concerned about development in Echo Park, citing the impending Barlow Hospital development as an example. "I see a lot of growth happening in Echo Park, and I think it's exciting, but there are certain ways I think it can be better managed."
President candidate Ari Bessendorf also attended last night's candidate forum (Francisco Torrero, part of the current NC board, is also running but was absent last night), saying he believed that he can fix the NC's credibility. "I believe in intentional community," he said – meaning transparency, focusing on the right issues, and being a responsible council can mean accomplishing more for our community.
Whoever ends up representing us in the neighborhood council, we have a few suggestions and some unsolicited advice:
Re-evaluate the website: It's difficult to navigate to meeting agendas and minutes
Post meeting agendas and minutes on the website (the minutes, for example, haven't been updated in quite some time)
Improve outreach: Facebook, Twitter, and an online sign-up form for receiving email alerts are easy to set up and not at all costly
Collaborate with other neighborhood non-profits and organizations
Educate board members, committee members, and representatives on complicated land-use issues, Roberts Rules/Parliamentary procedure
Click here for a list of candidates and information on the Empower LA website. Election results could be announced as early as Saturday night.
Who can vote and how?
Just in case, I would bring in some sort of identification. You can vote for board members (President, VP, etc.), as well as District Reps. For either of those, all you have to be is a stakeholder – which means you live, work, own property, or frequent the area (shopping, going to the dentist, etc.). You don't need proof of being a stakeholder – just sign a piece of paper saying you are one. That's it!
Getting out the vote
Be sure to vote! Election takes place on Saturday, October 6 from 10:00 am to 2:00 pm at Edendale Library, 2011 West Sunset Boulevard.
Candidates can vote, but they can't campaign within 100 feet of the library.
Community activist Christine Peters told the crowd at the EPIA meeting last night that the very first election in 2002 had 1,000 people show up to vote. The last election… 214 people voted. "I want to see 1,000 people come in," she said, "I want to see 1,000 votes."
https://echoparknow.com/wp-content/uploads/2020/04/EPN_Logo_600px.png
0
0
Kelly
https://echoparknow.com/wp-content/uploads/2020/04/EPN_Logo_600px.png
Kelly
2012-10-05 17:00:19
2012-10-14 11:23:41
Vote! Neighborhood council elections on Saturday